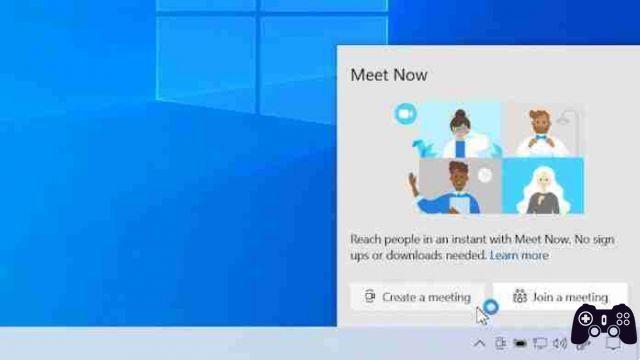 Windows 10 Meet Now is a Skype feature that now integrates with Windows 10. You may have noticed a new icon in your system tray after updating Windows 10.
Despite its integration with the Windows 10 operating system, Meet Now is a new Skype feature.
After starting a Meet Now video call, you can send the link to anyone, using a direct link, via email or other messaging app.
Come funziona Windows 10 Meet Now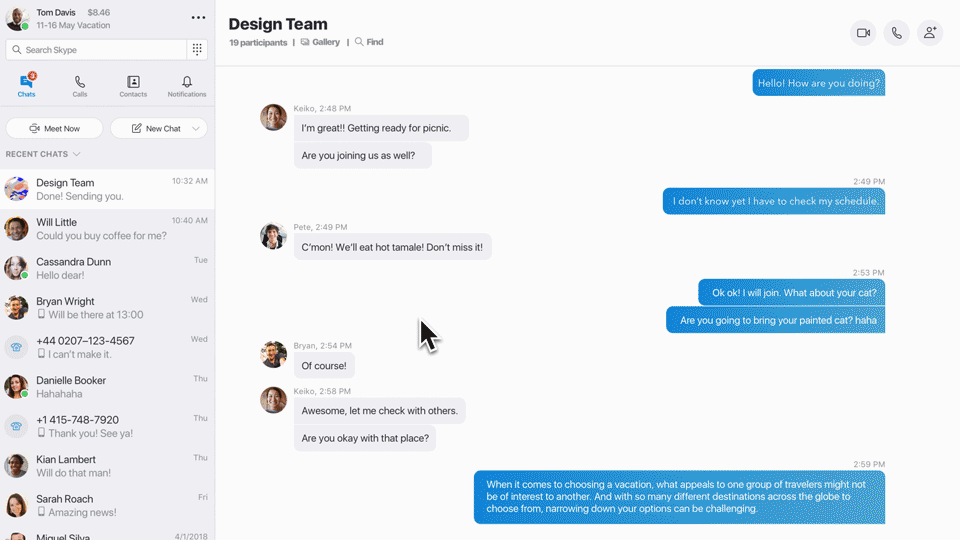 Select the Meet Now icon and you will have two options: Meet now o Attend a meeting.
If Skype is installed on your system, selecting Meet Now will open the dialog box Start meeting. From here, you can set a meeting name, share the meeting link, set up the camera and audio inputs, and choose a background effect for your video.
If you don't have Skype installed on your computer, the Meet Now options will open in your web browser. You still have access to the same video and audio settings, plus the option to join with audio only.
With either option, once you join the Meet Now conference call, you are live and streaming. Within the call, you have options such as viewing and managing attendees, sending reactions, and raising your hand to ask a question.
During a meeting you can:
A - Open recent chats.
B - View the participants currently in the call.
C - Share the Meet Now link.
D - Start recording the call.
E - Mute or unmute the microphone.
F - Turn video on or off.
G - End the call.
H - Open the conversation.
I - Raise your hand to ask a question.
J - Send a reaction to the call.
K - View more options.
Conference recordings will be kept for up to 30 days and multimedia content shared in the chat even longer. Just click on the link.
How to join a meeting on Meet Now
Selecting Attend a meeting Skype opens, displaying the option to join. When someone sends you a link to Meet Now, you can copy and paste it into this box. Alternatively, clicking the link will automatically open the meeting with the Skype app if installed or the Skype web app in the web browser if it isn't.
Conclusions
At the moment this new Skype integration on Windows 10 is enabled in some countries, but you will know when the new Meet Now button appears on the Windows taskbar what it is for.