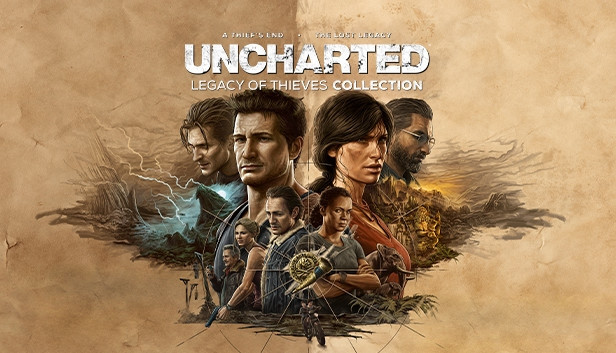 On the occasion of today's launch, Naughty Dog and Sony have released a new trailer to show the PC version of Uncharted: Legacy of Thieves (which you can buy on Amazon in its PS5 version). In parallel with the release of this new version, many players have already tested the title on the Steam Deck. The short video highlights all the improvements of the graphic sector revised for this collection, using images taken from the last chapters of the series starring Nathan Drake.
In the trailer, we can better appreciate all the graphic cleaning that Uncharted: Collecting the legacy of thieves will be able to return to PC players. The moments shown are taken from two of the titles included in the collection: Uncharted 4: A Thief's End and Uncharted: The Lost Legacy. It is therefore the last title starring Nathan Drake and the last chapter of the series which, however, makes us take on the role of Chloe Frazer.
The trailer for Uncharted: Legacy of Thieves alternates moments of cinematics with explosive passages of action and firefights. In a nice montage game, the trailer builds off of a situation where a now mature Nathan Drake blissfully relaxes at home, only to then throw him into the fray seconds later. Between spectacular jumps and burst explosions, players can fully enjoy the potential of the new PC version.
In addition, Uncharted: Legacy of Thieves includes full support for PlayStation 5 DualSense. In this way, even on PC, we will be able to fully appreciate the tactile feedback of the pad and all the options it grants. Finally, the new Uncharted collection features full support for a whole host of other devices including the DualShock 4 and, of course, a mouse and keyboard for the more purist PC gamer. The key mapping of all peripherals will be freely customizable thanks to the work done by Naughty Dog.