Although the official end day of Black Friday 2022 has already passed, many stores have decided to extend the offers, proposing further promotions that make it possible to indulge in a cuddle, or treat yourself in advance with Christmas gifts. In our dedicated press review, we have told you about the best unmissable opportunities of recent days, while now we will focus on discounts in particular, which will make gamers very happy.
In Ubisoft site in fact there are many titles at bargain prices, with discounts of up to 80% and which will last until November 30th at 17:00. Also, there is a promotion for which you will receive €10,00 in Ubisoft prizes if you spend €19,99 with your wallet, so in addition to bringing home games for a few euros, you can also earn something!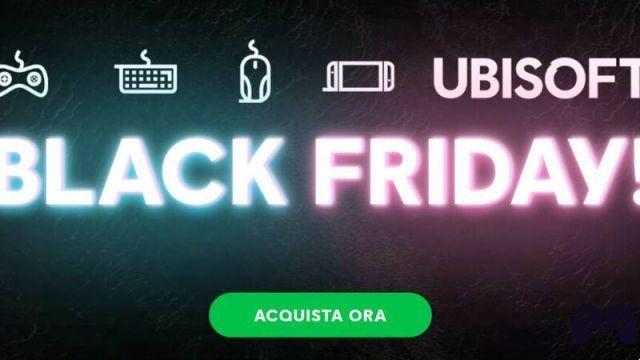 The games on the page dedicated to Black Friday are really many and for every genre: from open world to horror to shooters, you will surely find something that's right for you. Many of Ubisoft's most famous and iconic Triple A are in fact available for less than €50,00, while many smaller titles are currently sold for less than €20,00. In short, it's the perfect time to update your library and add works from your backlog, perhaps taking advantage of the upcoming Christmas holidays to fully immerse yourself in some long gaming session.
Below we present one selection of what we think are the most interesting discounts, but as mentioned, the titles on offer are really many, so we invite you to consult the page dedicated to Ubisoft's Black Friday promotions to sift through them all. In addition to this, we invite you to follow with us all the crazy offers that will come out gradually during these Black Friday days: in fact, you can follow our Telegram channels dedicated to promotions, where you can promptly receive information on all those discounts that you just can't miss. You can find three of them, divided according to the items that might interest you: one dedicated to generic offers, one aimed at Hardware & Tech products, and the last one designed for Clothing and Sports enthusiasts!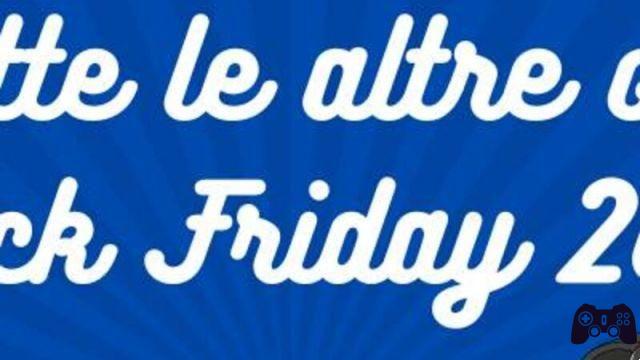 Our selection of games
Tom Clancy's Rainbow Six Siege | €9,90 (29,99 €)
Far Cry 6 | €19,80 (59,99 €)
Year 1800 | €19,80 (59,99 €)
Assassin's Creed Valhalla Complete Edition| €49,00 (139,99 €)
Riders Republic | €19,80 (59,99 €)
Tom Clancy's The Division 2 | €18,00 (59,00 €)
The Crew 2 Gold Edition | €18,00 (89,99 €)
Watch Dogs Legion Deluxe Edition | €17,50 (69,99 €)
For Honor | €7,50 (29,99 €)
Ghost Recon Breakpoint | €30,00 (119,99 €)
Follow us and always stay informed on the best offers!
Events » Amazon Prime Day | Black Friday
Offers and Discounts » All offers | Discount Codes
Telegram channels » General Offers | Hardware & Tech | Clothing and Sports
Buying guides » SOS Home & Garden