While many are waiting with great vehemence and curiosity for the next PlayStation-branded videogame announcements, the Japanese company unveiled a new version of the PS5 controller some time ago, unpublished and definable premium. The new Dual Sense Edge it presented itself with lots of images and characteristics, but what was missing on that occasion was a rather important piece of information: the launch date of the new pad.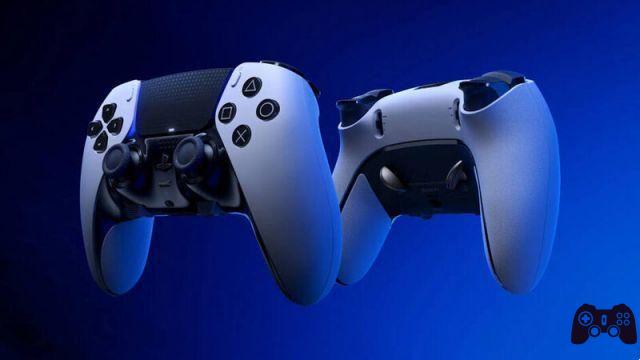 About a month after the first announcement, today Sony and PlayStation have returned to put the new DualSense Edge in the spotlight. This new model of the PlayStation 5 controller (you can buy it on Amazon) will be totally customizable, and will offer players a series of choices and accessories to allow them to enjoy the gaming experiences on the latest generation Sony console to the fullest. The new Pad will be put on the market starting next January 26, 2023 with pre-orders opening on October 25, 2022.
Being a premium controller, meaning that it will allow you to enjoy a very high level of quality, ergonomics and customization in gaming experiences, the new DualSense Edge will be sold at a price of 239.99€. Together with the pad, a series of accessories will also be available for purchase, such as replaceable analog stick modules, so as to always be performing in any title.
The DualSense Edge wireless controller for PS5 launches globally on January 26. Find out more about the controller's customization options and pre-order details: https://t.co/4i2A8gYbc3 pic.twitter.com/VTfm5cCC7B
— PlayStation (@PlayStation) October 18, 2022
With the DualSense Edge, each player will be able to make their PS5 wireless controller unique thanks to three interchangeable sets included in the package, including knobs for the analog sticks and two sets of rear buttons. Everything will be supplied in a bundle which includes the presence of a compact carrying case, inside which there will also be a cable that allows you to charge the controller via USB connection while in the case, so as to ensure you are always ready to enter the PlayStation worlds.