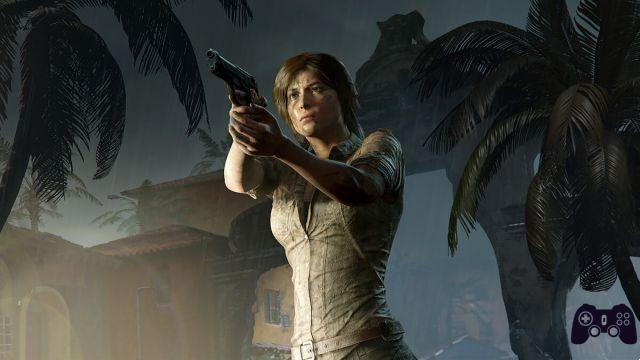 After the acquisition by Embracer Group of the western group of Square Enix, many had wondered what would happen to Tomb Raider. On the other hand, Embracer is a real holding company, with various labels that could play the role of publisher on the new Lara Croft adventure. Clarity made today, with a press release launched in the last few hours and which demonstrates how the future of the series will actually be in the hands of a "third wheel", or Amazon.
The announcement came today, with a press release where Amazon says Tomb Raider will be the first single-player game in its line-up. Previously Amazon only published multiplayer games, such as Lost Ark and New World. This is certainly incredible news, because it perfectly outlines what the future of Lara Croft will be, at least at the market level.
Given the role of Amazon, it seems decidedly obvious that the next Lara Croft game will also be published on Amazon Luna. The streaming service of the e-commerce giant (and others) is not experiencing a great period and perhaps projects like this could push it in the right direction. A vision that was certainly lacking in Google Stadia, which closed its doors after three years of activity.
We are excited to announce that we have partnered with @CrystalDynamics on the next major entry in the @TombRaider series, which will continue Lara Croft's saga in a single-player, story-driven multiplatform adventure.
Learn more here!
https://t.co/Bk20OZzq6G pic.twitter.com/YZxuNMWldU
— Amazon Games (@AMZNGameStudios) December 15, 2022
At the moment, however, there are no further details. The new Tomb Raider does not yet have a release date (and not even a launch window). There is no information on the plot and events that will be present in the game, as well as the various information at the setting level. However, 2023 could be the right year to see it in action. And who knows if this new partnership with Amazon (definitely unexpected) will not lead to results in development, perhaps shortening development times. On the other hand, with such a publisher, Crystal Dynamics could receive important guarantees for the future of the series.
Previews, reviews and specials await you on our YouTube channel.