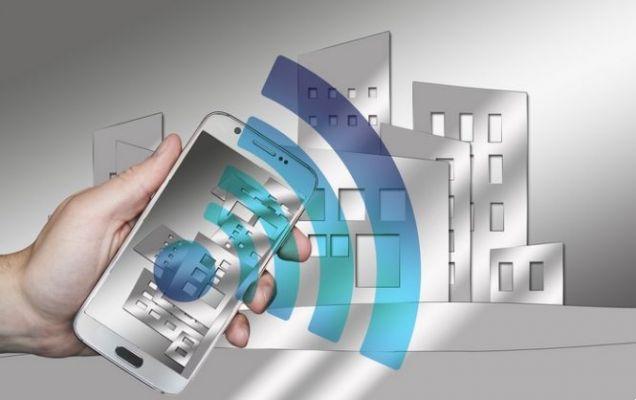 In this hectic era, in which one leaves the house early in the morning and often returns very late, the theme of safety it is very much felt. The problem recurs during holidays, especially if you don't have people to entrust your home to during the days of absence.
It is used more and more often a alarm systems complicated and expensive, but there is something simpler to use: it digital spy, (to learn more go to Casina Mia) which displays everything outside the doorstep on the screen and can be connected via wireless also al cellular with dedicated apps, to keep the situation under control wherever you are.
Many applications also monitor what happens in house or in the shop, so as to send you videos of babysitters or malicious people inside in real time.
1) WDDV Digital Door Viewer is an app that will display what is happening on both your landing and on smartphone that of iPhone and also has the audio integrated. In this way, you can immediately identify any malicious persons and call for help before they even try to enter.
2) MV 3000 will check what happens too inside homes or shops effectively and quickly: you will have notifications immediate and even the audio of the event. The images are proposed in high resolution and with wide angles that will allow you to see them clearly. Finally, you can review the Recordings of videos already made by easily searching them by keyword.
3) HD Mini Cam offers you the opportunity to view a fair amount of devices, listing them to allow you to immediately identify the one that interests you most. There configuration it is very simple and intuitive and you can both record and view events in real time.
4) AP Camera makes use of technology Cloudlink which allows not only the monitoring of remote devices, but also excellent video call quality. The app remains always active and, while this could drain your cellphone battery faster, it is the best solution to have always under control what happens in every moment.
5) SriHome is a versatile app that can be used in synergy with many security systems and you can set its parameters to customize it to the maximum. The setup is easy and the videos of excellent quality, plus you will have Push notifications to always be updated.
6) GV Eye will always have a careful eye on the important places where you have installed yours video surveillance systems. You will have access to appliances GeoVision and software dedicated to security simply with a tap on your smartphone. You will also be allowed take snapshots, play old recordings and have an image quality in high resolution. In addition to listening to the audio, finally, you can also activate any alarm systems.
7) HSP2P Camera has built-in audio that will allow you to converse with people beyond the installed surveillance camera. You can add more devices simply by scanning their QR codes and view more than one at the same time with the option multiscreen. You will also be able to add names to cameras for easy identification and finally set up alarms when an important video starts.
8) Streamview is an app that, in a similar way to the previous ones, will show you up to 4 videos simultaneously on the screen, captures videos and still images to view later and show you live events. It supports a variety of compatible devices and you can control options such as zoom or tilt simply with a tap, wherever you are.
9) CamHipro monitor in real time compatible devices and sends notifications exclusively via email, which some users have found limiting, but in the presence of free wi-fi it turns out to be an excellent app capable of alerting you to any event in the most varied environments.
10) Camhi view video and take photos that you can double check at any time, by filing them in the SD card of your mobile phone, sending you mail on alert in the presence of important events. Automatically syncs the time zone, to follow you wherever you go without inconsistencies.
11) Keye it's an app that sends Push notifications on your mobile phone, as long as you always keep it active. It receives videos, records them and takes photos in real time, showing you all workstations where the single device is installed in a convenient list.
12) EyeCloud take advantage of tecnologia Plug and Play to quickly connect any device to your mobile. Thanks to the last ones updates, in addition to displaying the events in a video, you will also have alerts in case of detectors smoke active to avert any danger of fire in the bud.
13) VSmaHome connects to Cloud IP Camera displaying real-time video in high quality, giving you the ability to rotate it if necessary and activating immediate alerts. There is also the function interphone to converse with those around. You will also have a convenient history of recorded videos to review them when needed.
Further Reading:
The best WiFi surveillance cameras
Video surveillance systems to protect your home
How to turn old phone into security camera
The 5 best applications for home control and security
How to detect a hidden spy camera with iPhone