One of the most beautiful aspects of the gaming world is certainly the one related to his great variety, with video games that nowadays range without too many problems between countless themes and genres. From bloody fighting games to relaxing simulation experiences, all passing through some particularly psychedelic platformers: not finding something interesting in this very rich panorama is therefore practically impossible, whatever your tastes. Between the most popular genres in today's incredible abundance of video games we can certainly find the strategic ones, with this particular vein that has been in the hearts of many players for years, especially PC ones. Whether you are now seasoned strategists or instead want to approach this incredible world for the first time, it can easily prove to be complex to orient yourself in the mare magnum of this genre and, just to help you in your choice, we have decided to list in this full-bodied list the best strategists on the market today.
Before we dive into this list, have you already taken a look at what are the best open world games on the market? Do you want something at a budget price instead? In this case, the best titles for 30 euros or less on Instant Gaming are for you.
The best strategists
Total War Warhammer 3
Age of Empires IV
Civilization VI
Crusader Kings 3
Victoria 3
XCOM 2
Gears Tactics
humankind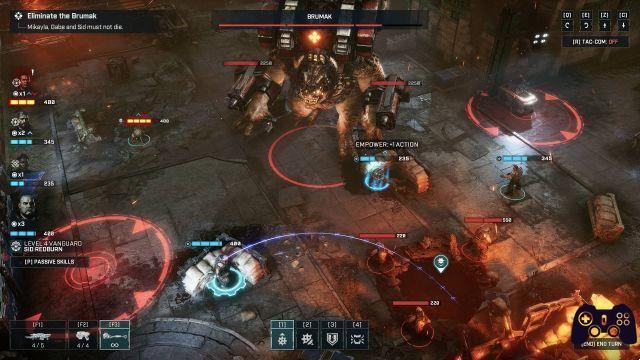 Total War Warhammer 3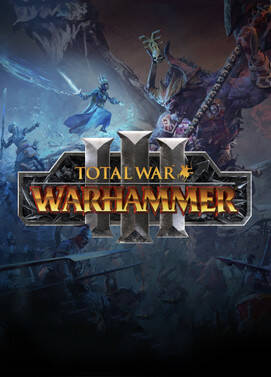 The Total War saga is probably one of the most dear to many strategic fans of the series
and, just to honor the great importance covered by the Creative Assembly and SEGA titles in the genre, we decided to start this long roundup with Total War Warhammer 3. Although numerous titles from the most disparate settings and themes have come out of the saga,
the third chapter of the series dedicated to Warhammer is most likely the richest, fullest and most successful title of the famous saga
, as well as one of the best strategists of recent years, if not ever.
See your Instant Gaming
See your Eneba
See on Amazon
Age of Empires IV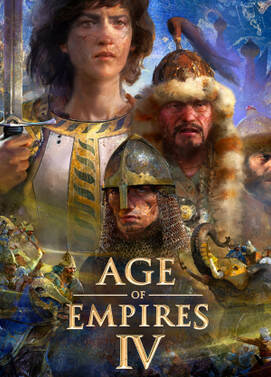 As well as Total War, also that of
Age of Empires is one of the most loved historical sagas by fans.
We therefore certainly could not avoid including the beautiful in this list of the best strategies to play
Age of Empires IV.
As our review also tells us, in fact: "Age of Empires IV turns out to be a mature game, full of content, enormous in the playful offer and in the different characterization of the games." In short, if you love strategic
you certainly can not miss the highly anticipated Age of Empires IV!
See your Instant Gaming
See your Eneba
Civilization VI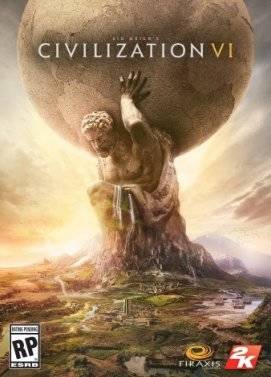 Obviously, Civilization VI could not be missing from a list like this
, i.e. what to date is most likely the most valid exponent of the 4X sub-genre. Finding fault with Civilization VI is practically impossible and
Firaxis
GAMES
with this sixth chapter of the saga it has literally outdone itself, fleshing out and reinforcing mechanics that already seemed perfect in the previous titles. To make it all the more interesting is the fact that
the Firaxis Games title is available on practically every platform on the market
. If you hadn't figured it out yet Civilization VI is therefore today one of the best strategists ever.
See for Xbox One on Amazon
See for Nintendo Switch on Amazon
See for PC on Eneba
See for PC on CDKeys
Crusader kings iii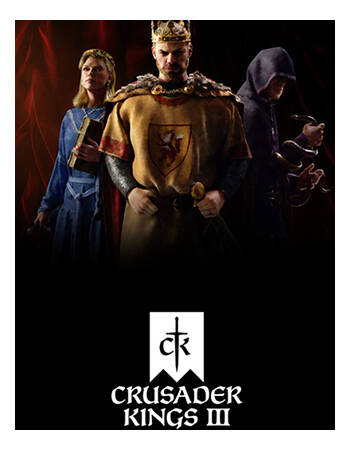 An excellent title that we could not fail to include in this list is certainly Crusader Kings 3, a work full of content and things to do.
Crusader Kings III is a title that not only manages to keep up the name it bears, but also improve it
introducing a whole series of successful features inside it and able to make the entire gaming experience even more attractive. Yes, perhaps something more could have been done for those who have never approached the saga, but it is the classic desire to find nitpicking in
a game with counter-flakes and one of the best strategists on the market
. Absolutely recommended.
See on Amazon
See on CDKeys
See your Eneba
Victoria 3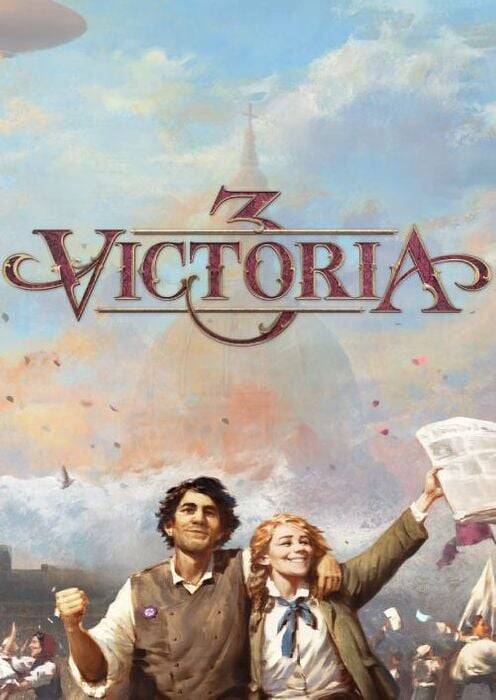 A well-deserved new entry on this list is Crusader Kings III
, a titanic work landed only a few days ago on the market, but able to convince us in a very short time. As our review also tells us, in fact: "Victoria 3 deserves a high mark, above all because it marks a turning point for Paradox: now that it is possible to have a difficult grand strategy without frustration, there is no turning back." Complex but accessible, full of things to do and with a very high overall quality: do not insert
Victoria 3 among the best strategic
it would have been a real crime of lèse-majeste.
See on CDKeys
See your Eneba
XCOM 2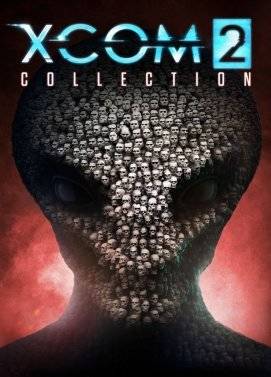 When you think of turn-based strategy, thought can only run fast to XCOM 2
, with the title of Firaxis Games which has imprinted its name on the annals thanks to a very high quality and an impressive attention to detail. The great fame of the title is therefore not absolutely unjustified and to make everything even more valid then War of the Chosen thought about it, that is what is most likely one of the most successful and substantial expansions of recent years. In short,
if you are a fan of the genre and for some strange reason you haven't done it, don't wait any longer and jump into XCOM 2 right away.
See it on PS4 on Amazon
See for Xbox One on Amazon
See for PC on CDKeys
See for PC on Eneba
Gears Tactics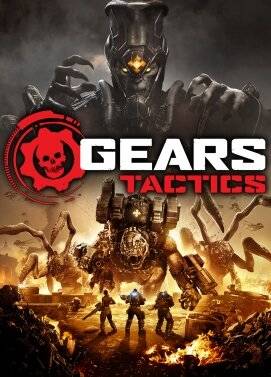 "
Gears Tactics is an adrenaline rush, the zenith of years and years of turn-based strategy,
the perfect mix between the old and the new, a work able to wisely amalgamate dynamism and tactics at the same time": with these enthusiastic words we described in unsuspecting times the landing of Gears of War in turn-based strategy, crowning it as a title of great value and capable of even standing on equal terms before his eminence XCOM 2. Dynamic, innovative and with a powerful narrative soul: the strengths of Gears Tactics are truly many and listing them all would be decidedly difficult, but one thing is enough for you to know: the title of Splash Damage is without a shadow of a doubt one of the best turn-based strategies of recent years.
If you love turn-based strategy and haven't done it yet, trust us and get it right away: it's absolutely worth it.
See for Xbox on Amazon
See on CDKeys
See your Eneba
humankind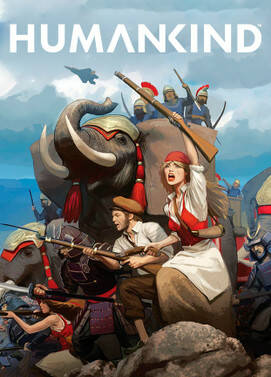 Among the most ambitious and interesting strategists of recent months it is impossible not to take into consideration
Humankind,
SEGA and Amplitude title particularly complete and equipped with everything needed to make a fan of the genre happy. A work that we have awarded in our review with
a sumptuous 9
and which can only be recommended to anyone looking for
best strategists on the market.
See on Amazon
See on CDKeys

How to choose the best strategy games to play
The choice of a strategic depends, like that of any other type of game, above all on what is one's personal taste. Unlike other genres, within the world of strategy, however, there are several subsets that are very different from each other, which make this list even more complex. However, this complexity also translates into a greater variety, which significantly enriches the ranks, proposing a large number of sub-genres and variations capable of satisfying a large number of different palates. In short, never as for strategists is there an embarrassment of choice and for this very reason it is good and right to take into consideration a series of aspects in order not to get lost in the vast sea of ​​choice.
How a strategist works
Unlike classic video games, where you usually find yourself playing a single hero or at most a small handful of characters, in strategic games you often find yourself holding a people, an entire nation, in your hand. Something that, in fact, pushes much more on strategy than on reflexes and the ability to react, with titles of this kind that often and willingly ask us to build cities, maintain thriving economies, plan military strategies and so on. Maybe something slower and more reasoned, but still incredibly addictive.
Types of strategic games
What are strategy video games called? Between strange mixtures and particular experiments, strategy games on PC can be of various types, even if in the end they can be traced back in almost all cases to these three categories:
RTS o Real Time Strategy: perhaps the most suitable genre for beginners and for those who like a more dynamic style of play. The RTS are in fact strategic in real time, where there are no turns and we play simultaneously with the opponent. To be clear, the various Age of Empires and Iron Harvest are part of this trend;
Strategy in turns: instead here the various players act one at a time and therefore battle each other as if they were in a sort of huge chessboard, with the playing field which is in fact often and willingly divided into boxes. The leading exponent of the genre is certainly X-COM;
4X: strategic based on the mantra eXplore, eXpand, eXploit, eXterminate, i.e. explore, expand, exploit and exterminate. Maybe they are more all-round experiences that manages to offer the genre and find in Civilization their most significant representative.
As easily predictable, it is not uncommon to find yourself in front of particular hybrids, which mix the genres listed above with each other or with some other type of game in a more or less original way. In short, limiting yourself to considering only the works belonging to RTS, turn-based strategy or 4X as strategy would certainly be wrong, even if these subdivisions still help a lot to gain confidence and understand a lot this peculiar category of games.
Setting
Another aspect to take into great consideration when choosing a strategic game is that relating to the setting. Do you prefer something more fantasy, like Total War Warhammer 3, something based on historical facts, see Age of Empires IV, or a title set in the future, such as X-RAW 2? And why not something even different like Gears Tactics?
In short, the setting is something fundamental in choosing a strategic one, a factor that should not be underestimated before buying. Finding yourself in a setting that you don't like, in fact, contextually leads to making a title less intriguing, while leaning towards something whose theme is more in your own pocket certainly increases its appeal. The advice is therefore to take a look at the setting of the work, without obviously underestimating its general quality, which you can easily evaluate through reviews or other similar content.
Price
In this list of the best strategists on the market, we have not placed price constraints, precisely because we wanted to focus on those that are the main thoroughbred horses of the genus without limitations of any kind. Which obviously doesn't mean that we have only included expensive or just-released works on the market, but what we preferred quality, trying in any case to insert something for all budgets.
In short, whether you are looking for the latest exponent of the genre, or whether you want to recover some excellent titles from a few years ago, in short, we have tried to include in this article something for any need. All, of course, characterized by an excellent background quality.
Platform and game system
For many, even just pronouncing consoles and strategic video games in the same sentence is tantamount to blaspheming. In fact, strategic games were historically born on PCs and, consequently, were designed to be played with a mouse and keyboard. Moreover, it is difficult to reproduce certain game mechanics, such as the management of large armies, using a simple pad and in fact even today, often and willingly, most of the types of strategy games, such as 4X and RTS are decidedly more enjoyable on PC than on console. Fortunately, turn-based strategists are much more versatile from this point of view, with works such as Gears Tactics e XCOM 2 which are fully usable both on consoles and on computers. If instead you want to throw yourself into some other type of strategy game on consoles, why not equip yourself with the best dedicated mice and keyboards?
Another aspect not to be underestimated, even if it will be more than obvious for many, is what strategic games, as well as any other type of video game from the dawn of time, must be purchased for your console. If you have a PC, for example, you won't be able to use it for Nintendo Switch titles, while an Xbox will never be able to play the PlayStation versions of a given game. In short, this is really very simple and obvious advice, but one that you must keep in mind, especially if you are not an expert in this world, to avoid running into any nasty surprises and above all, throwing away even several euros.