During Summer Game Fest 2022 we got to discover the nature of Starfield. In fact, Bethesda presented a long gameplay footage, revealing all the main features of its first IP in over twenty years of activity on the video game market. Unfortunately, once the presentation ended, Todd Howard and associates did not want to announce any release date. Understandable, of course: the majestic RPG has already been the subject of a rather sensational postponement and it is clear that all Bethesda executives want to announce the release date when they feel as safe as possible. However, the moment does not seem to be too far away.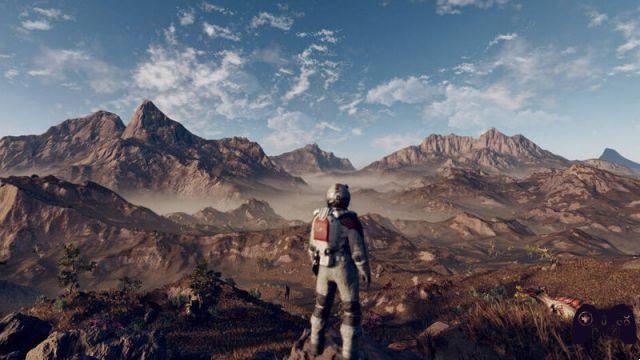 As reported on Reddit and on Twitter, in fact, there has been quite a bit of movement around Starfield on Steam. Thanks to SteamDB we discovered how Bethesda first uploaded an add-on pack and then changed the launch date. Two decidedly important pieces of information, which tell us more than we can imagine.
The first suspicious movement, the one linked to the loading of an additional package, it could be tied to an expansion or directly to the season pass. In fact, there is no reason why Starfield shouldn't enjoy some packages that will expand the players' adventure, as has already happened in the past for Fallout 4 for example (which you can buy in the GOTY version on Amazon). The second, however, concerns precisely the one dedicated to the release date: internally the title is now expected for December 29, 2023 and no longer for a generic "2023". Clearly the game will not be released just before the end of the year, but it is very likely that the inclusion of this date could be somehow connected to the announcement of the final release date, at this point not far away.
Starfield was originally scheduled for November 11, 2022. However, Bethesda preferred to postpone the title, expected now for next year in esclusiva su PC, Xbox Series S e Xbox Series X.