Yesterday, during a Tech Digital Summit 2020 held online, Qualcomm announced the Snapdragon 888: the flagship processor of the San Diego giant that will power the top-of-the-range smartphones of 2021. The new SoC brings improvements in all areas, as we have explained in detail in a dedicated article that can be reached. As usual, the official announcement of the new mobile platform was followed by the first confirmations from manufacturers on the adoption of the Snapdragon 888 on their future smartphones.
Xiaomi could open the dance presenting in the coming weeks the new Mi 11 family, which should consist of a base model and a Pro variant. Also Redmi will use the new creature from Qualcomm, but the models have not been specified. It is reasonable to expect a successor to the Redmi K30 Pro, arrived in our country as Poco F2 Pro. In short, as the Asian house has now accustomed us, there will be top of the range for different price ranges.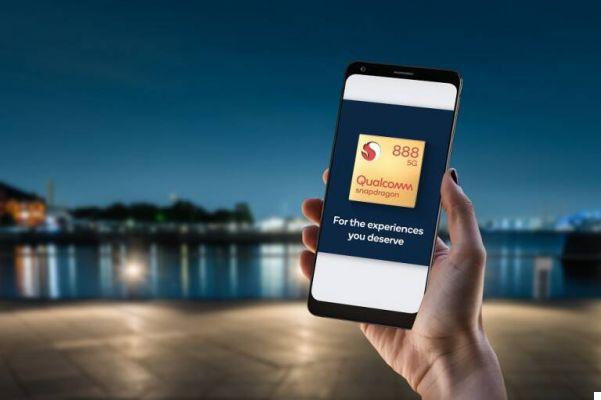 To dominate the scene, there will obviously be Chinese brands. OnePlus confirmed that a top-of-the-range smartphone will arrive in the first half of 2021. Also in this case the name of the device has not been revealed, but - barring last minute changes - it is certain that it will be OnePlus 9. We will also see the Snapdragon 888 on board OPPO Find X3 which will arrive in the first quarter of the year. Also unmissable is the proposal of the brand that has registered the fastest growth in recent months, that is Realme which will present a top-of-the-range smartphone codenamed "Race". For the moment, we do not know the trade name.
From the BBK wing also comes Vivo. The Chinese manufacturer did not provide details regarding the product. They could be the successors of Iqoo 5, Iqoo Neo 3, Vivo Nex 3S and X50 Pro Plus. It remains to understand which models will reach the market. All these models will then be accompanied by the future ROG Phone di ASUS to which the new generation of the line will most likely be added ZenFone.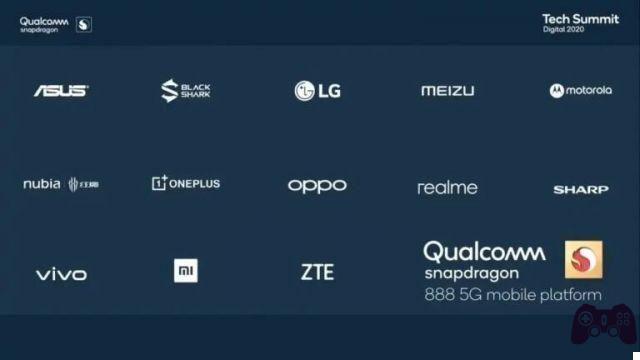 Finally, LG stated that "very soon we will be able to share more information about LG's line of devices expected for 2021 that will take advantage of the Snapdragon 888". Motorola instead he spoke in general of the 800 series of processors within the Moto G family, which would represent an interesting novelty.
However, it is not excluded that other brands are also working to use the new Snapdragon 888 on board their smartphones during 2021.
The top of the range Xiaomi Mi 10 is available for purchase on Amazon for less than 500 euros. .