After a week of Black Friday, the offers continue also during this Monday 28 November thanks to Cyber ​​Monday, another day dedicated to discounts, especially in the tech and video game fields. If you are looking for one new gaming chair to improve your workstation, today is the perfect time to add it to your cart thanks to the promotions offered by Secretlab!
Sul Secretlab site in fact there are some crazy discounts on the occasion of Cyber ​​Monday which they will save you up to €200,00 on their gaming chairs of incredible quality! You just have to choose the model you prefer by consulting the page dedicated to the promotion, and take home an armchair that will allow you to play for hours and hours enjoying maximum comfort.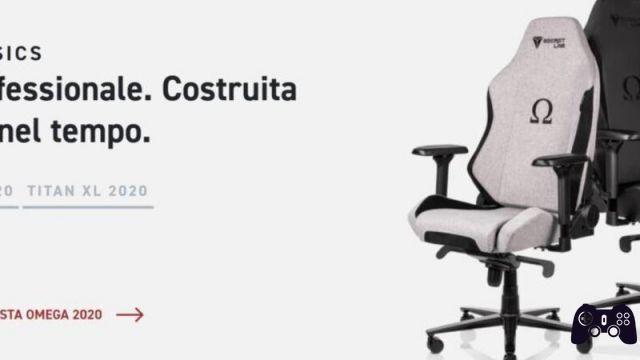 In particular, Secretlab offers a discount of €200,00 on all models Secretlab Classics in NAPA: this is the basic product, as well as the most loved, of the brand, which will guarantee you a more comfortable sitting experience than ever thanks to thecold foam padding, which makes sitting extremely comfortable and maintains correct posture at all times. The upholstery is instead in napa leather, used in luxury cars, very elegant in appearance and soft and smooth to the touch. Then there are the metal armrests, equipped with an internal mechanism that will guarantee you maximum resistance, comfort and customization: in fact, you can arrange them as you wish, finding the perfect position for you.
If you want even higher quality, which will take you to absolute excellence, then you can take advantage of the €135,00 discount offered by Secretlab for the gaming chairs of the TITAN Evo series, that offer unrivaled performance and a level of support completely customized to you. There is indeed an advanced lumbar support system that adapts perfectly to your spine, a Magnetic memory foam head pillow and interchangeable armrests: in fact, you can choose the model that's right for you based on your preferences or the season you're in.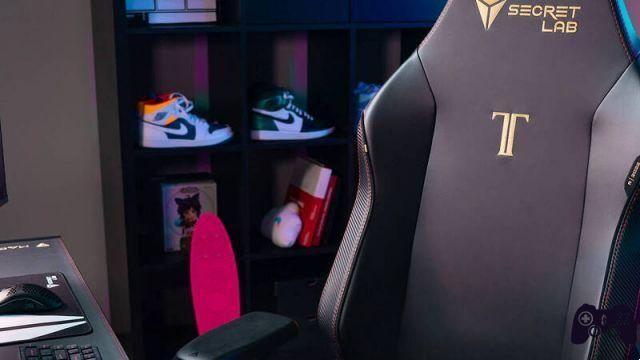 All Secretlab gaming chairs are also equipped with reclining backrest up to a maximum angle of 165°, perfect for those moments when you need to take your eyes off the screen and enjoy maximum relaxation. Then there is the multi-tilt mechanism which will allow you to choose the backrest posture you prefer, thus having total control of the armchair to find the optimal seat at all times. Finally, all products enjoy 5 year Manufacturers Guarantee, so you can rest assured about the reliability and resistance of the article that will arrive at your home.
Read also: Secretlab gaming chairs | The best of 2022
The gaming chairs available on offer for Secretlab's Cyber ​​Monday, both from the Classics and TITAN Evo collections, are really a lot, so there is something for every taste and style. We just have to send you back to the shop page dedicated to promotions, inviting you to choose the product you like best as soon as possible, given that the discounts will end soon, and the available stocks may run out even sooner.
Finally, before completing your purchase, we strongly suggest that you also subscribe to our three Telegram channels dedicated to offers, with specific channels dedicated to: Offers, Hardware & Tech and Clothing and Sport. Happy shopping!
» See the offer on Secretlab «
Follow us and always stay informed on the best offers!
Events » Amazon Prime Day | Black Friday
Offers and Discounts » All offers | Discount Codes
Telegram channels » General Offers | Hardware & Tech | Clothing and Sports
Buying guides » SOS Home & Garden