Are you looking for the best PlayStation 4 exclusives to buy? Whether you are a veteran, a novice or just a lover of Sony video games and consoles, this guide can help you!
Surely you have read the guide to choosing the best console to buy right now. If you haven't, of course I highly recommend that you go and read it, as the two guides are complementary.
In this guide to the best PlayStation 4 exclusives there will be no ranking, but plus a list of finely crafted video games that can only be played, experienced, loved, and hated on Sony's flagship console.
Before leaving you to the list of best PlayStation 4 exclusives I want to anticipate that they will be divided into three "macro categories". Every gamer has preferences, and I hope that doing so will make it easier for you to find your perfect video game.
Best PlayStation 4 exclusives to buy: the latest news
There are a lot of titles created specifically for Sony's console. In the following list we have selected, based on the genre, the best PlayStation 4 exclusives to buy among those available so far on the market.
In the past months there has been no shortage of news! Like a bolt from the blue it revealed itself Death Stranding. A title that obviously enters the ranking of the unmissable exclusives.
And who knows what the next few months have to offer!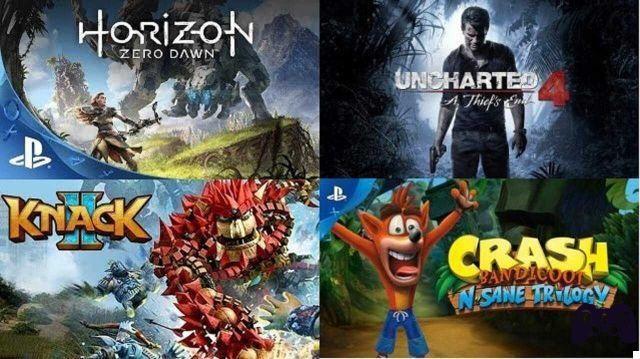 The first category of the best PlayStation 4 exclusives are action adventures
Not all video games I'm going to list are pure in this category. There will be platforming, puzzle games and other styles of video games within. As anticipated earlier I divided it into three categories the best PlayStation 4 exclusives to make the reading more "digestible". So take these labels with the proper trappings.