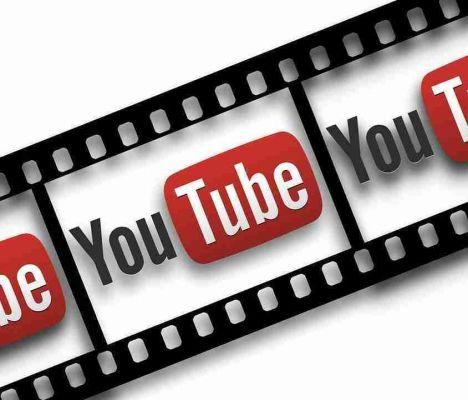 You can now legally watch movies on YouTube for free. YouTube has started offering a selection of free moviesas long as you're willing to watch some ads. While the selection of films on offer is initially limited, we expect the number and quality of films to increase over time.
There have always been feature films available on YouTube. However, until now they have been uploaded in violation of copyright that have somehow bypassed YouTube's filters, or legal uploads that you can buy or rent for pennies.
How to find free movies on YouTube
Now you can watch free movies on youtube completely legally and without paying a cent. YouTube added its first set of ad-supported free movies in October 2018. And you can find them in.
At the time of writing, YouTube offers around 100 movies for free.
Free movies are only available in the US, so far. What you need is someone who can reliably change your position.
After activating the VPN service, switch to the US region and then go to YouTube. Expand the navigation column on the left and select Movies and Shows.
Surely shortly also in Spain it will be available to watch films in Italian for free on YouTube and if you want you can also watch TV series thanks to.
Movies on Youtube Spain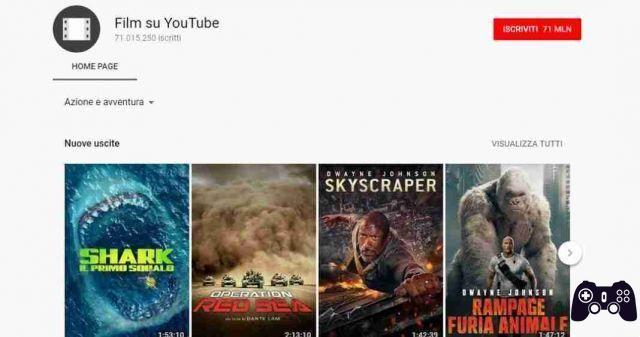 Update November 27, 2018: Now free and paid movies on Youtube are also available in Spain. In the section The movie is Youtube you will be able to see a myriad of films from both the most current and dated. Some are free, others for a fee with a few euros for viewing. In addition, you can also book the viewing as soon as the most current titles are available.
The films are divided by genre, action, war, comedy, romantic… so you can choose your film to watch comfortably on youtube. If the film is paid, you can see it by making the purchase by credit card associated with your Google account with which you access Youtube.
Now on Youtube you can see all the movies you want in one click on your smart TV, smartphone, tablet or browser on your computer.