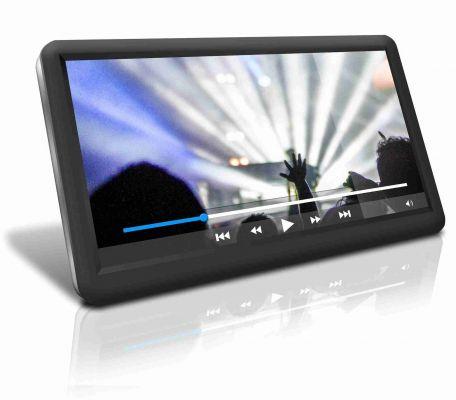 Sites to download free and copyright-free music for YouTube videos. Download free music and put it on your youtube videos from these sites without running the risk of your videos not being accepted.
Sites to download free and copyright-free music
Thematic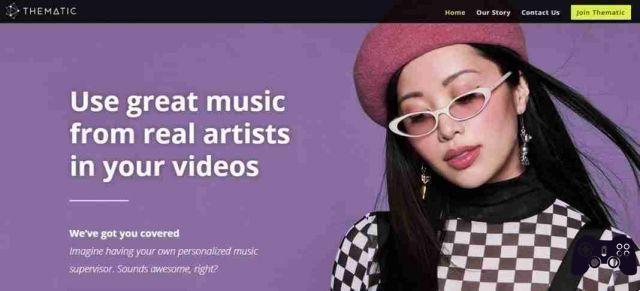 is the service most YouTube creators should use to search for free songs from established artists and musicians. To log in, you need to become a member of Thematic, you don't need a credit card to register.
After you become a member, you will be able to see the complete music catalog.
There are some rules though. Members must follow a particular attribution and style link to use the songs on YouTube or Instagram, and those are the only two platforms where you are allowed to show your video. But if you follow the necessary requirements, you will get a great and professional song for your videos.
WOWA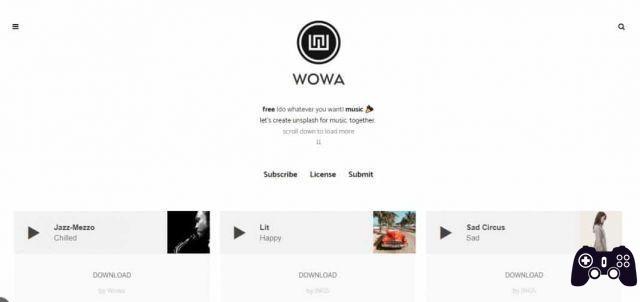 it only has about 20 tracks on the website. They vary in style and you can download them all for free. But this site is different from all the others because the tracks have a Creative Commons Zero (CC0) license.
In case you do not know the Creative Commons licenses, the CC0 license allows you to use any work for free, for personal or commercial reasons, modify it as you see fit and without attribution. This means that you can do anything you want with the music on WOWA, and you don't have to add a link for it in the YouTube description or include it in a credit list.
New tracks are added to WOWA only once in a while. If you want to know when new material is available next time, sign up for the newsletter to receive alerts.
Icons8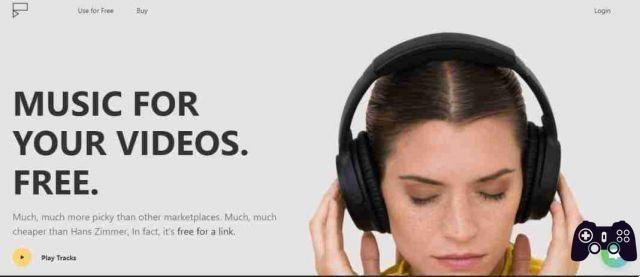 is a well-known resource for free stock icons and photos, and now also offers a huge selection of royalty-free music and audio tracks. Each track can be downloaded in free high quality MP3 format, or you can pay to unlock the WAV file.
You can stream any song in its entirety before downloading it and getting information.
TeknoAXE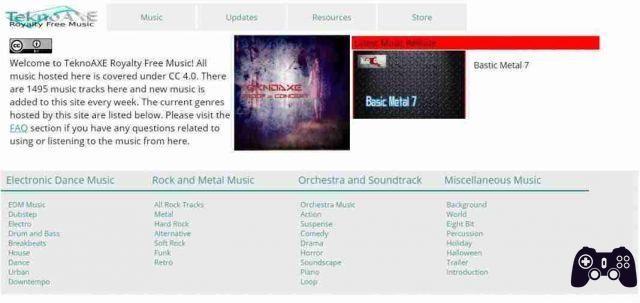 For nine years, the musician and YouTuber made new songs and soundtracks and allowed anyone on the Internet to use them for free. Most of these tracks are electronic dance music, rock and metal, but there are also many thematic compositions.
The CC 4.0 license only means that you need to attribute the original link and note if any changes have been made. In return, you get a collection of nearly 1.500 songs spread across various genres.
CCHound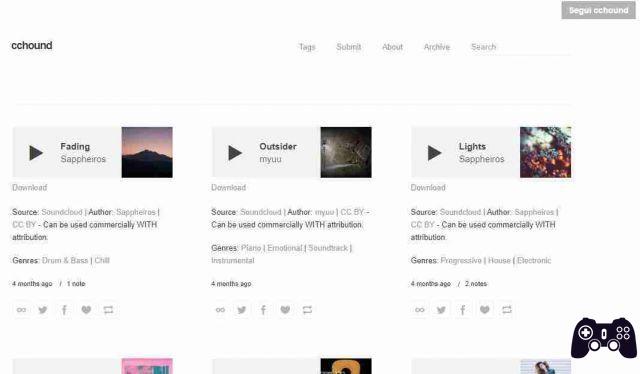 Yes the collection is no longer actively updated but you can search for the huge number of royalty-free tracks on sites like Jamendo or SoundCloud. You can browse tags, genres or search for something. And each song is clearly marked whether you can use it with attribution or not.
Conclusions
Finding the right music and using it legally will ensure that your video stays active for as long as you want. It is not subject to the whims and fancies of copyright takedown notices or termination and deletion.