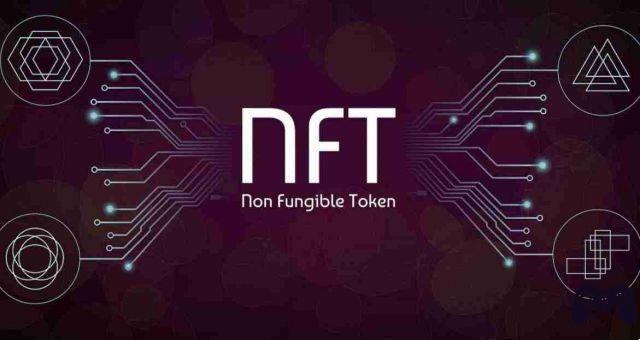 NFTs are increasing in both popularity and price. If you want to know all about NFTs and how to make them, these YouTube channels will help you.
NFTs are becoming more and more popular, with many people making good money creating trading in NFTs. So it's no surprise that more and more people want to learn about NFTs and how to make them happen.
YouTube offers a good way to learn about all kinds of things, including NFTs. With entire channels dedicated to the phenomenon, and many others who have immersed themselves in the subject.
What are NFTs?
The, or non-fungible tokens, come in multiple shapes and sizes. First, they are units of data stored on a blockchain, which means that each is unique. These come in different forms, from digital art to games, music, movies or even famous memes.
Minting an NFT is the process of converting the file into a digital asset stored on the blockchain. Without going through the minting process, you cannot sell the NFT.
NFTs can sell for very little or they can run into millions of dollars. As reported by, the most expensive NFT ever sold is The Merge, which raised $ 91,8 million in 2021. The Merge is a fragmented work of art owned by nearly 29.000 people, which explains the high cost.
However, for the most part, common NFTs cost less than the equivalent of $ 1.000 in cryptocurrencies. This is reason enough to start making your own. And these YouTube channels will help you do just that.
Viral Kingdom
is an excellent YouTube channel that offers loads of videos on NFT. The videos cover various topics, including how to create NFTs, how to sell them, how to make them for free, and how to market them.
The channel has over 81.000 subscribers and content that you will find very useful when you enter the NFT world. Not only are the videos super detailed, they are also full of great advice.
Carl Hustle
The YouTube channel of offers many great videos about NFTs. One of the best teaches you how to create 3D NFTs for free, while others help you understand how to create huge collections or even animated NFTs.
If you are used to creating traditional art on paper, there is also a video that will help you turn that art into an NFT. With over 40.000 subscribers, this channel is filled with great information for NFT beginners.
Tommy Bryan
is a YouTuber with lots of videos on various ways to make money using multiple online platforms. When it comes to NFT, he has created several popular videos in which he teaches viewers how to create NFTs and make money by selling them. The channel has over 430.000 subscribers, but its most popular NFT video has garnered over 1 million views to date.
Hustle Millennial
Another YouTube creator who has created some really useful NFT videos is.
The channel features dozens of videos on the NFT topic. These discuss how to create NFT collections to sell, how to make a profit by launching NFTs, and even how to spot the really cool ones that will grow in popularity. There is also a video on NFT games that can earn you money by playing them.
3D Gladiator
is another channel you should definitely check out to learn more about NFTs. The videos will teach you how to generate and coin your NFT collection, how to turn your art into NFT, and more. The host discusses not only the benefits of creating and trading NFTs, but also the downsides, such as why some NFTs don't sell.
This is great information that will definitely help encourage you and give you realistic expectations.
Franklin Hatchett
takes a different approach to the issue of NFTs. His videos try to help you understand the best way to make money with NFTs. Videos of him discuss things like flipping NFTs, how to choose the right market, and how to turn it into a profitable business, even if you're doing it sideways.
codeSTACKr
You can learn a lot about NFTs from. The channel features videos on the best ways to create entire NFT collections, how to mint thousands in a short time, and how to do it without any kind of code knowledge. There are also videos that try to explain how you can tell if you have a rare NFT on your hands.
There is a lot of quality content on this channel that will be of great help when you get started with NFTs.
capwing
Learning NFTs and how to make them is super easy on the channel. Sure, this channel belongs to a video editing software company, but it offers a ton of videos you'll want to watch. Instead of teaching you how to create NFT images, it goes the other way and teaches you how to create and sell NFT videos.
NFT TIMES
The channel name,, is a clear clue to the channel's main focus. There are tons of videos available that you can watch to learn more about NFTs, creating artwork, selling and promoting what you do. There are also exciting videos about big NFT projects and how to get them to market for very little money.