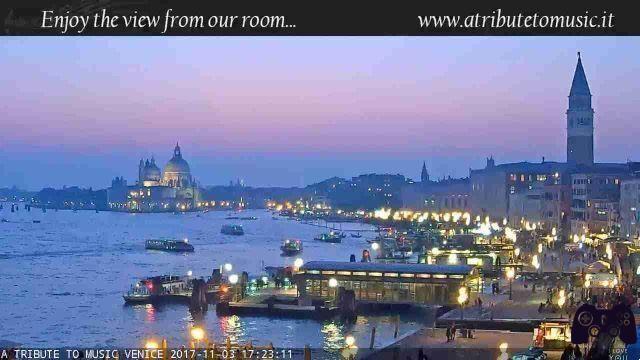 Best live YouTube channels from around the world. On such live channels, people can watch from cameras which feature beautiful live images from all over the world that make you feel there virtually.
Now we will list the best ones for you Youtube live channels to immerse yourself in the atmosphere of cities around the world such as Tokyo, Venice, Vatican City or even watch the space live from YouTube.
Best live YouTube channels from around the world
NASA TV
Space exploration is something we've all only seen in movies, but there are some YouTube channels like NASA TV Live that offer space-related content around the clock.
The best part of this channel is the NASA documentaries, live video calls between astronauts aboard the International Space Station (ISS) and loads of content for all space enthusiasts.
Watch NASA TV LIVE on YouTube
SPACE AND UNIVERSE - LIVE FEED FROM THE ISS
The content offered by this live channel is absolutely spectacular. Imagine living with the astronauts who work aboard the ISS. This is exactly what is offered here.
From a spectacular 24/24 live view of the Earth from the headdress-mounted camera of astronauts moving around the ISS, astonishing videos are broadcast daily.
It is one thing to see the Earth via Google Earth but to see it live from the ISS is a thrilling experience.
Watch Space & Universe - Live Feed from the ISS on YouTube
VENICE - SAN MARCO BASIN LIVE
https://youtu.be/P9qjE1dm75A
This channel shows live the San Marco basin, one of the most famous places in Venice. The video is so realistic that it feels like you are watching the mesmerizing Italian city right from your balcony.
Vatican CITY
https://youtu.be/sXNL_ahMeWo
For Catholics the Vatican City is the holiest pilgrimage as it is the home of the Pope. It is not just that, the Vatican City is home to some wonderful architectural creations that are a pleasure to observe and you can even give a look at the Pope.
This live channel shows a direct video from St. Peter's Basilica, one of the most famous monuments of the Vatican city.
This live channel broadcasts breathtaking views from around the world. Now, you don't miss what appears to be in the cockpit of a train.