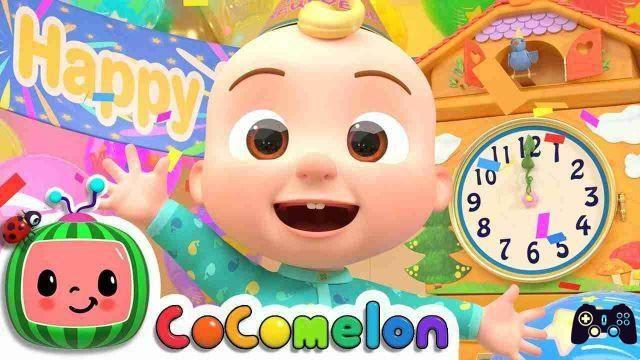 Cocomelon is one of the most watched youtube channels for children in the world. It is run by an American company, Treasure Studio, which specializes in 3D animation videos of traditional nursery rhymes and children's songs
These videos are very funny and some even educational, they are in English, a good starting point for your child to learn the language.
They have an average duration of 30 minutes and on the Youtube channel you will find hundreds of videos for your children to see about learning letters and numbers. With many other educational videos with cute and funny 3d animated characters.
cocomelon
Youtube Cocomelon official channel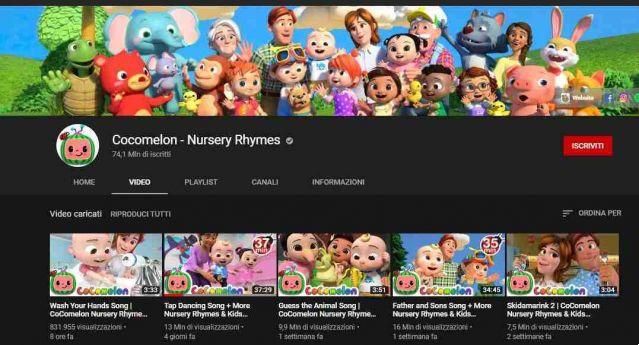 All you have to do is go to the c and start watching the various videos featured.
There are various PlayLists for learning the alphabet, numbers and many other educational videos.
I repeat the only flaw is that the videos are in the original English language and are not translated or have subtitles.
Email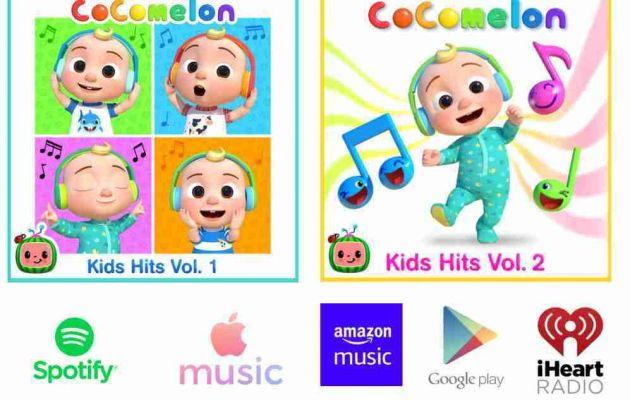 Cocomelon also has a where by going to the Song item you can access the Playlists of songs available on Spotify, Apple Music, Amazon Music, Google play music.
You will be able to play the various Cocomelon songs and nursery rhymes to your children.
Conclusions
Cocomelon is just one of the most followed children's channels in the world with over 70 million subscribers. But there are many others that you may not know that you can show your child. Find out more by reading our article.