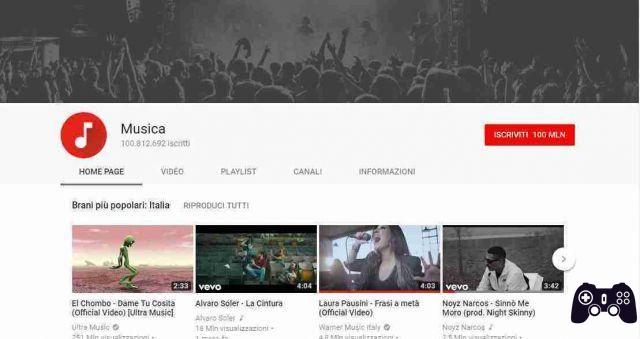 Youtube Music YouTube's musical offering with the most popular songs and hits from a wide range of genres.
Do you like listening to music on Youtube and would like to know the dedicated channels to know the trends and the most listened to music videos by ranking, country and genre?
Youtube allows you to listen the best songs in the world through its video platform.
So if you are at work at home or anywhere just take your computer, open the web browser or your smartphone or tablet and go to the links mentioned below to listen to the best music on youtube with music playlists of all kinds.
Let's see together how to best use the Youtube Music section and discover its features.
Youtube Musica
All you have to do is connect to the appropriate section on youtube to discover all the trending songs in this case in Italy.
to access Youtube Musica.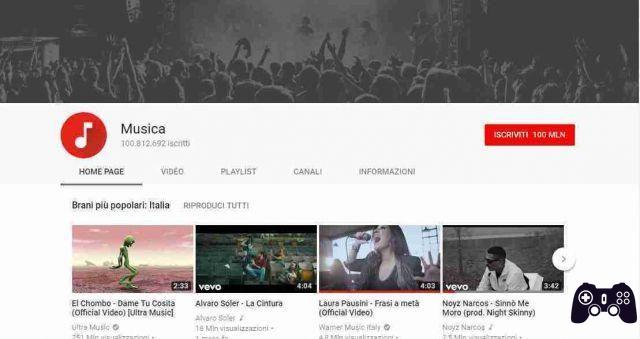 This page will show you:
most popular songs
Latest music videos
You will also know i most listened to music videos on Youtube by genre such as:
hard-rock
Musica heavy metal
Rock music
Latin American music
Electronic music
Musica country
Alternative rock
Contemporary R&B
Trap music
Musica soul
Musica house
These are just some of the music playlist that youtube collects for you to make you listen to the best music ever.
YouTube Musica it is a great section for those who like to stay informed about songs of the moment and new releases for the genres you like.