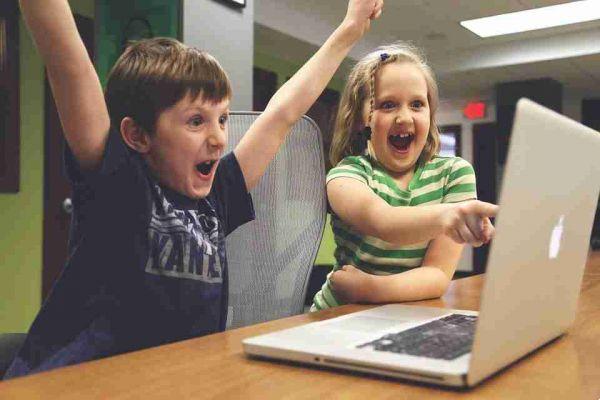 Videos and cartoons for children to watch on YouTube. Many of the most popular children's cartoons of the past three decades have official YouTube channels. The channels offer both on-demand episodes and exclusive content.
So if you don't know what to show your child for free through their smartphone or tablet or smart TV on Youtube, this list can help you.
The best videos and cartoons for kids to watch on YouTube
Masha and Bear
Masha and the Bear is a Russian animated show that follows the lives of Masha (a girl) and an old bear who tries to keep her out of harm's way. The show has been translated into several other languages, including Spanish.
Go to the Youtube channel to see it
Peppa Pig
The official Peppa Pig channel offers hours of old episodes and a 24/7 live TV channel that plays Peppa Pig episodes in discontinued.
Go to the YouTube channel to see it
Powerpuff
https://youtu.be/CVd4fiK_iQ4
Powerpuff Girls is a Cartoon Network classic. It features three preschool girls who each have a superpower. The show ran for six seasons between 1998 and 2005.
Go to the YouTube channel to see it
The Thomas train
Based on a 1946 book, the British show is a worldwide cultural phenomenon.
The first few episodes lined up Beatles drummer Ringo Starr as storyteller, adding further appeal to the show.
Go to the YouTube channel to see it
Teletubbies
Another British show that has become world famous is Teletubbies. Intended for preschoolers, the show features four alien-like creatures playing and participating in direct learning tasks.
Go to the YouTube channel to see it
Pingu
Pingu is an animated Swiss stop-motion clay show. Thanks to the lack of true show language (Pingu and his family speak "Pinguish"), the show has become a worldwide success.
The channel offers a mix of short episodes and old clips.
Go to the YouTube channel to see it
Curious as George
Curious how George has his roots in Cecily G. and the Nine Monkeys, a book published in France in 1939. As such, it is the oldest franchise on this list.
The first animated TV series was released in 1980. It ran until the mid 90's. In 2006, PBS restarted the show; lasted until 2015.
Go to the YouTube channel to see it