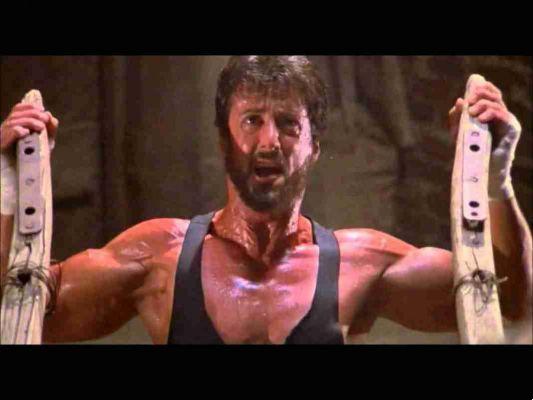 Motivational movies to watch on Youtube: the best. You are a bit down in the dumps and need some motivation watch these videos.
Cinema often offers us motivational videos that make us think and energize us in positive thinking.
We wanted to collect the best motivational videos on Youtube taken from Film to alleviate the gray moments of life and always believe in yourself and that everything is possible if one wants it.
Motivational footage taken from movies
The Big Kahuna
"The Big Kahuna" is one of the most beautiful monologues in cinema that can be an inspiration for anyone's life, not if it is motivational but certainly leaves its mark.
La ricerca della felicità
"The pursuit of happiness" by Muccino, Will Smith gives a speech to his son that can be summed up in one sentence: "If you want something go and chase it! Point!"
Americans
"Americans" is all to hear the somewhat rude speech that the head of the real estate agency, played by Alec Baldwin, makes to his colleagues
This video is not that inspiring and is perhaps a negative way to motivate, but it hits deep like a punch in the stomach, dedicated to all those who need to react to inertia.
The curious case of Benjamin Button
"The curious case of Benjamin Button" with Brad Pitt, it is worth listening to the brief but intense speech on life
Every damn Sunday
Al Pacino in "Every cursed Sunday".
The legend of Bagger Vance
"The legend of Bagger Vance", marked by Golf but very enlightening and certainly motivational.
Invictus
"Invictus" dedicated to Nelson Mandela, a poem that should be taught by heart in schools.
Rocky 4
"Rocky 4", with the soundtrack "Heart's on fire" that cannot fail to give the charge
In our opinion, here are some of the best motivational videos on Youtube if you have suggestions for other videos, write them in the comments.