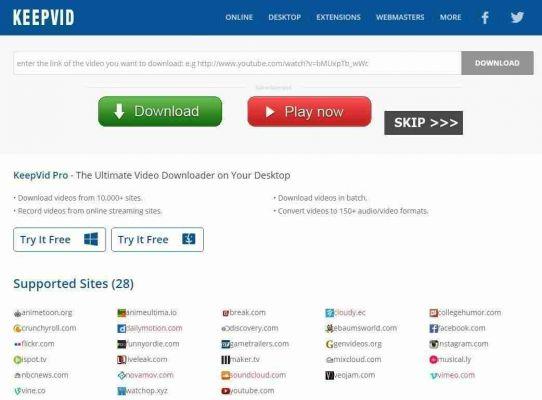 KEEPVID: Download Youtube Videos to PC. Today I will tell you about the best site online that allows convert music or download videos directly from Youtube totally free.
KEEPVID: Download Youtube Videos to PC
How it works
One of the best online services for download music and videos from Youtube, Facebook, Vimeo etc. it definitely is Keepvid, a very simple program to use in seconds. All you need is the URL of the page containing the video you want to download and paste it in the search bar located at the top of the main screen of the site.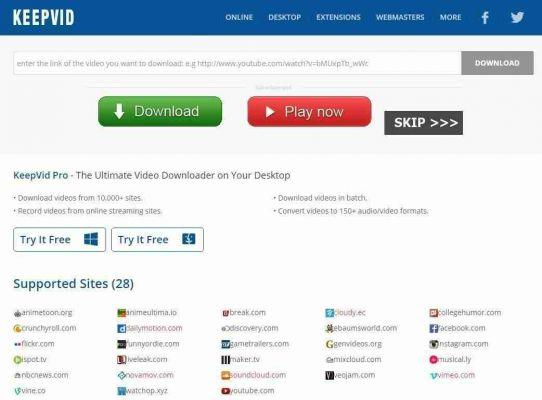 Go to Youtube, choose your favorite video and copy the corresponding link on the Keepvid site, then just click on Download and choose among the various options in which resolution to download the video. To save it directly on the PC, click with the right mouse button on the format you are interested in and continue by clicking on the item "Save with name "And you will have your video saved on your computer.
As you can see it is very easy to download videos from youtube that you are waiting for try it by connecting to the site from your smartphone or tablet computer.