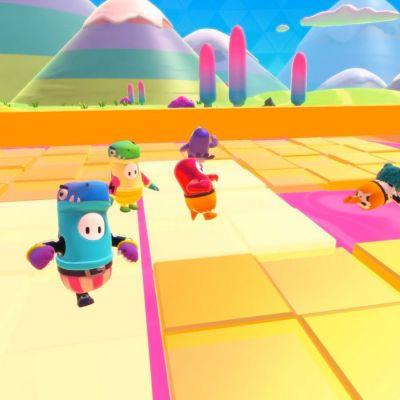 Available from yesterday on PC and PlayStation 4 (free with PlayStation Plus), Fall Guys Ultimate Knockout is having incredible success among users. While the game's servers have collapsed due to the excessive number of connected users, there are those who have seen fit to publish clones of the title on the App Store and Google Play Store Mediatonic.
This was pointed out by the development team itself through its official Twitter account, on which it published a screenshot showing one of the many products that appeared in the last few hours on the popular Android and iOS smartphone stores. The one shown in the developer image is Fall Gang: KnockOut, whose images leave little doubt that it is a patched-up clone of the game published by Devolver Digital and placed in record time on digital stores to attract some distracted users. To highlight the poor quality of the product are the same user reviews, which as you can see in the screenshot have a very low average.
Hoping that no other clones of dubious quality will appear, we remind you that in the last few hours the Fall Guys community has "defused" an attempt at review bombing by Steam users.