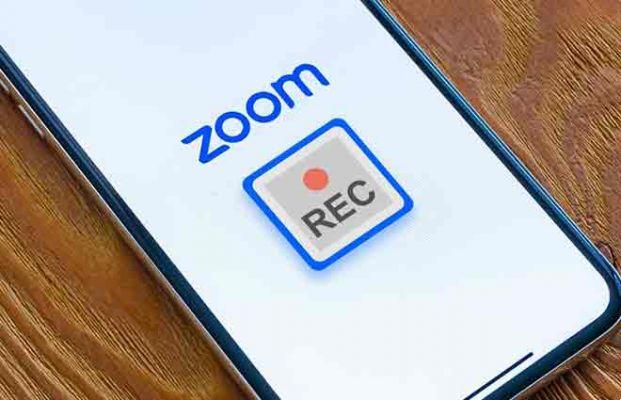 You can easily record a Zoom meeting, it can be useful when you need to review important details and re-evaluate what has been said. You can use the built-in Zoom Recorder or choose to use a third-party app. So what do you want to use?
Do we use the Zoom recorder or a third party solution?
The built-in Zoom local recorder is very useful. It offers cloud save functionality if you have a paid subscription to the service. However, you need to get permission from the organizer to record a Zoom meeting.
It might not always be convenient, but it's always a good idea to ask for permission from other users in the meeting. It is an invasion of privacy to record movies without others knowing.
However, a third-party app may offer additional formats when you need to record a meeting with Zoom, and it also doesn't require permission from meeting guests. Zoom only lets you record in MP4 format, which isn't always practical. One of the best alternatives we have found is VideoSolo, which offers more file formats and better preview features.
Zoom not working: how to fix problems
How to record a Zoom meeting from within the app
Zoom's local recorder is incredibly useful if you want to record a meeting, but don't want the hassle of installing extra apps. It takes a few seconds to set up. Here's what you need to do. Only meeting guests have the authority to record a meeting without asking first. If you are a meeting attendee, you need to ask for permission to do so.
1. Apri Zoom.
2. Click New Meeting or join an existing organized meeting.
3. Click Register.
4. Click the Stop icon to stop recording.
5. Click Pause at any time to pause the recording.
When the meeting ends, Zoom automatically converts the video file and saves it to the location you chose to save the files to.
Google Meet and Zoom: what are the differences?
What can be done with Zoom Local Recording
Zoom Local Recording is a bit basic compared to other third-party options but it has some useful options.
1. Apri Zoom.
2. Click Settings.
3. Click Register.
Here you can choose to add timestamps to the recording, choose where to save the video files and choose to save separate audio files for each participant.
How to allow others to record a meeting in Zoom
If you are the host of a meeting and you want attendees to record video calls, you need to allow this in permissions. Here's how to do it.
1. With a meeting in progress, click Manage Attendees.
2. Hover the mouse over the participant's name.
3. Click on More.
4. Click Allow Registration.
The attendee can now record the meeting.
How to use the Virtual Background feature of Zoom
How to record a Zoom meeting with a third party app
VideoSolo is a very easy app to use along with Zoom, but it's not free. It has a free trial version that allows you to record three minutes of video, while the full app will cost you 40 euros. Here's how to use VideoSolo to record with Zoom, avoiding the need to get permission from the host.
1. Open VideoSolo.
2. Click VCR.
3. Click Record to start recording your screen.
4. To adjust the quality and file type, click Output Settings to the left of Record.
5. Click Stop to end the recording.
Further Reading:
How to broadcast a Zoom meeting on TV
How to use Zoom on iPhone
How to change the name in Zoom on mobile devices, iPads and PCs
How to mute audio on a zoomed call
What to do when the Zoom microphone doesn't work