Building is beautiful, but it's not always easy to do it yourself. Especially if you need to find building materials in huge quantities to build giant structures in Death Stranding. In this guide, we will give you some tips on how to build a bridge in the fastest and easiest way
In Death Stranding, new master IP Hideo Kojima developed precisely from the studies of Kojima Productions, it is possible to create structures and also make them available to other players during the same adventure. Sure, some are simple to build, like stairs, charging stations, or temporary shelters created ad hoc, but when it comes to building larger structures, things get complicated.
Huge structures, such as bridges, could require hundreds (or thousands!) of materials construction before being completed, and these materials are not always easy to find. So, how to do it? Here are our tips on how to build large structures and how to find the materials you need.
What do we need?
The example given at the beginning of this guide, namely that of building a bridge, was not chosen at random. In fact, bridges are among the largest and most difficult structures to build and require a lot of materials. For some structures, it is enough to use the PCC but for the larger ones it is necessary to procure the materials and resources before proceeding with the construction. To add materials to the structure, go to it and hold down the Options key. A menu will open, from which you will have to select the Complete Structure item. From here, you will be able to add materials and speed up its completion, but clearly if you don't have the necessary materials yet the option will not be available.
In the Complete Structure menu, you will be able to see how many resources will still be needed to complete the structure, while to add the materials in progress, all you have to do is add them in the same way as you add the items in the inventory. Once you have all the necessary materials, the structure will complete itself.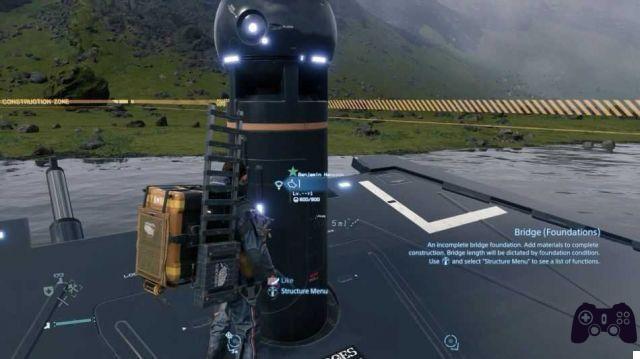 Building necessities - Death Stranding: how to build structures and find materials
Now that we understand how to build a bridge, we just have to delve into the methods of researching materials necessary for its construction. Especially in the case of constructions that require a lot of resources, the question arises: where do I find all these materials? Don't worry, we at Holygamerz are here to clarify!
During the adventure in Death Stranding, you will find various resources all over the map. Metal or ceramic, or the more special alloys and much more are already available within the game map, but often in minimum quantities. An easy way to get the resources while traveling is to find them, in fact, as you continue in the adventure, but in this way it would take days to find the quantities needed to build a bridge.
What we recommend in this guide is to access a terminal wherever you are. This way, getting the quantities you need is easier and faster, since the terminals can give you plenty of materials. It is also possible to increase the amount of materials available in the various terminals in a few simple steps. To do this, you must first complete the deliveries of that terminal (and perhaps even increase your connection level with the people close to that terminal).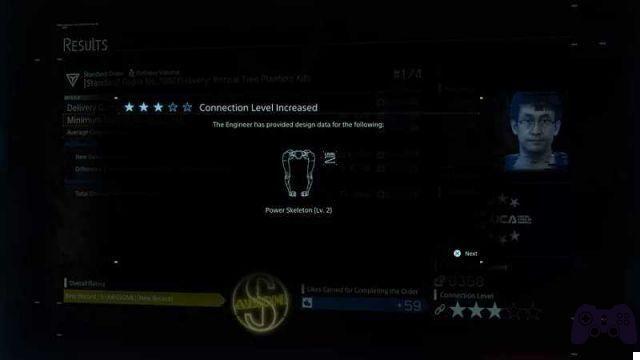 How to use the terminal - Death Stranding: how to build structures and find materials
Furthermore, when you or other players recycle materials from a terminal, not only will you increase the level of resources available in that terminal, but you will also be able to withdraw what you have deposited. To get materials from the terminal, select the corresponding item from the menu and take the type of material you need in the amount that you are able to carry. If you would like to know how to find and upgrade Sam's exoskeleton, we refer you to the corresponding guide on our site.
In some places, you will find tons of useful materials. Our advice is to take large quantities of building materials as soon as you have access to them vehicles. To find out more, we refer you to the guide on how to unlock the bike. Load up your vehicle and drive it as close to the facility as possible to make things even easier. Then, go down, access the structure menu and add the materials directly from the vehicle that you will have parked nearby.
For large structures, especially if towards the middle / end of the game, you may need to make several trips between terminals before finishing the structures you are building, but getting the materials from the terminal is still the fastest and most effective way to build. .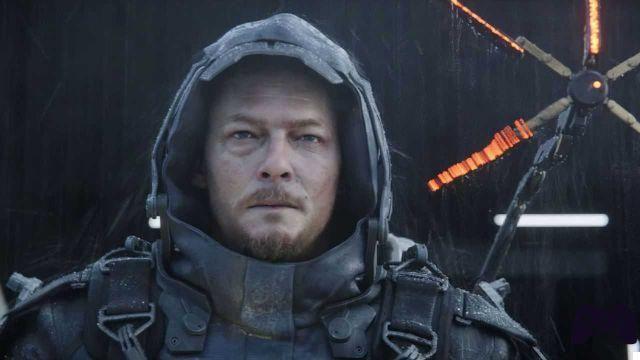 Death Stranding guide: conclusion
This guide has come to an end, I hope it was useful to you! To learn more about this title, we recommend that you consult our guide to start the adventure in Death Stranding and the trophy guide in the best possible way. We remind you that Death Stranding is available on PS4 and that the PC version is expected for next summer. Do not miss the next updates from the videogame world (and not only), following us on our social networks and above all on our Holygamerz site.