In Death Stranding it is possible to upgrade the structures built by Sam around the world, let's find out how to do it in this guide
During the journey of Sat from East to West with the aim of reconnecting America we will find ourselves at build a large amount of structures in the game map. Also the asynchronous multiplayer component of Hideo Kojima's game will allow us to use the structures built by other players once the zone is connected in the chiral network. More complex structures, as well as ladders or ropes can be enhanced and even customized as we prefer.
How to upgrade structures in Death Stranding
Upgrading of structures is completely optional. Each facility has three levels, delivering the materials necessary for the improvement we will be rewarded with some bonuses.
To enhance a structure you will have to approach it and hold down the "options" button on the pad to enter structure menu. All facilities have a level of resistance which will decrease over time due to exposure to the rain chronograph. If you upgrade the facility to level 3 you will increase durability by making it more resistant.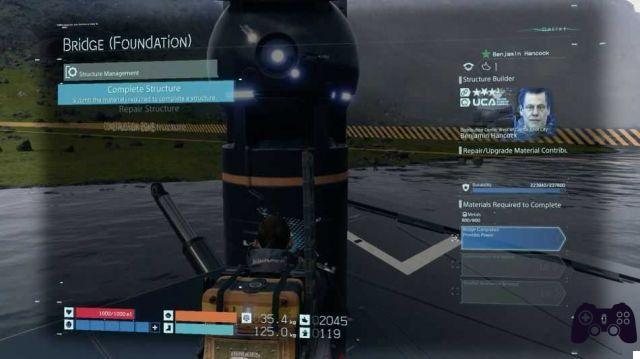 Here is now how to customize structures in Death Stranding
If you take the structure to level 2 you will unlock one customization slot. At this point you can enter a hologram that will welcome you and the other players who will use the structure, or you can insert one song among those unlocked in your music player. The various customizations will be unlocked by completing the deliveries for the preppers and increasing their connection level.
All customizations are purely aesthetic. In fact, it is not possible to add new features to the structure. But a customized structure could make you have more "I like it"From the other players. Finding in the middle of the expanses of America marked by Death Stranding a generator with a song from the excellent soundtrack of the title is a truly fulfilling experience.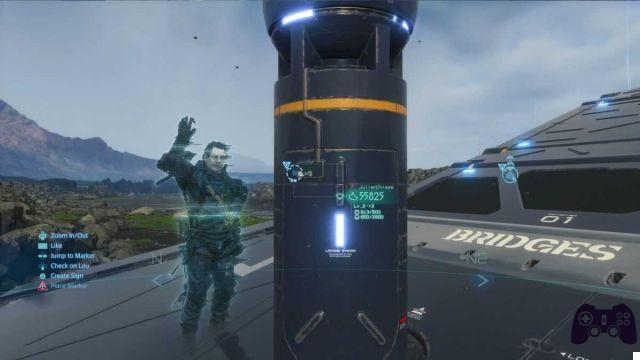 Build as much as you can!
As you have seen, the upgrades are not necessary for the completion of the game. They will only make the game environment more enjoyable for you and other players by increasing the sense of connection typical of the atmosphere of Death Stranding.
If you are interested in other guides, we recommend that you go and see how to start playing to start off on the right foot in this new adventure, or drive it up how to unlock the bike, a tool that will be essential during the game. We also recommend our trophy guide so you don't miss the platinum trophy.
More guides will come in the future, so stay connected on the pages of Holygamerz to be always updated!