Samsung announced its financial results for the first quarter of 2020 which ended March 31. As expected, the effects of the pandemic that has paralyzed almost all sectors are beginning to be noticed. In the reporting period, the Seoul giant posted revenues totaling KRW 55,33 trillion ($ 45,42 billion) registering a decrease of 7,6% compared to the previous quarter. Positive numbers instead if compared to Q1 2019 with an increase of 5,6%.
Operating profit stood at KRW 6,45 trillion (5,2 billion dollars) lower than in the previous period, but up by 3% when compared with last year. The quarterly results are however in line with the estimates provided by the company. The causes of the drops are identifiable - according to Samsung - in the weak demand in the display and consumer electronics (and smartphones) sector and in the current pandemic situation which will continue to affect performance over the next few months as well.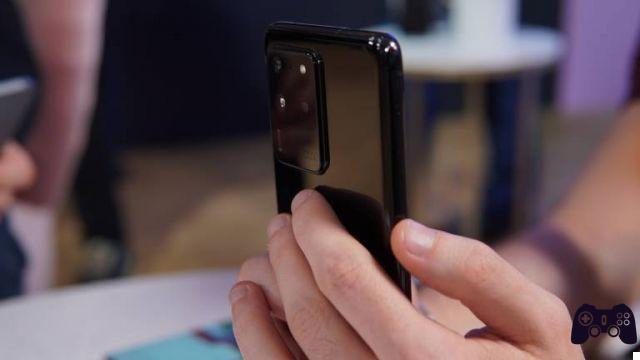 As far as the smartphone, overall demand dropped significantly as did the brand's device shipments. All this, however, was mitigated by the sales of the Galaxy S20 Ultra beyond expectations and the sales of the Galaxy Z Flip. For the next quarter, Samsung will strengthen its online sales channels to address the forced closure of physical stores. In reference to future launches, the Seoul-based company has confirmed the arrival of new folding devices (possible Galaxy Fold 2), the Note 20 series and 5G smartphones.
There was an improvement in sales of mobile and server components. Demand for 5G processors and image sensors is growing for use in high-end smartphones. In the following quarter, however, Samsung expects a contraction in demand due to the effects of Covid-19 which could lead to delays in the launches of top-of-the-range devices and a decline in consumer demand. In the second half of the year, the South Korean giant intends to invest in the production of 5nm products.
I mobile device display have led to a decline in profits, while losses in the large panel sector have narrowed. Also in this case, a further reduction is planned for the future. As for consumer electronics, price pressure due to intensified competition caused a reduction in TV sales. On the contrary, home appliances have been the protagonists of an improvement thanks to the sales of premium products. To improve in the coming months, Samsung plans to invest in efficient marketing and promotions tailored to each region.
If you are looking for a Samsung smartphone, you can consult our attainable guide.