The Samsung Galaxy Z Flip 5G has been spotted on the website of the Chinese regulatory body TENAA according to what emerges from a new report. The list suggests some of the specifications of the foldable, marked by the model number SM-F7070. A well-known tipster through the well-known Chinese platform Weibo also shared some specifications relating to the smartphone, later also reported by MySmartPrice.
The device should have two batteries, one of 2.500 mAh and one of 704 mAh reaching a total capacity of 3.204 mAh. The new folding could then have a 6,7-inch folding AMOLED display, with a resolution of 1.080 x 2.636 pixels as regards the internal one while the secondary panel should be of the 1,05-inch AMOLED type with a resolution of 112 × 300 pixels.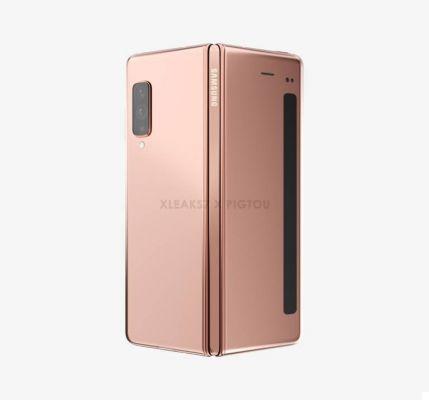 The post also delves into some hardware-related aspects, starting with the processor, with the Snapdragon 865 + candidate to play the leading role while as regards the cameras we should find two rear sensors, one of 12 MP combined with a secondary unit of 10 MP, while in the front we should find a single 12 megapixel camera. No 15 W fast charging support should be missing. The weight of the smartphone should instead be around 183 grams.
The Galaxy Z Flip 5G will not be the only new folding protagonist at Samsung, given that in recent days new rumors have emerged relating to the Galaxy Fold 2, which should maintain an appearance very similar to the previous generation but with some substantial changes. A report by Pigtou in fact underlines the presence of a 7,7-inch main display while the second panel should find space on the outside, characterized by a decidedly narrower and elongated shape.
The tipster Ice Universe shared a photo of the alleged Samsung Galaxy Fold 2 while it is open and which would show the presence of a hole on the right side of the front panel and able to accommodate the front camera, a solution very similar to the one already seen on the Galaxy Fold of the first generation.
Samsung is expected to unveil both smartphones, along with other very interesting news on the occasion of a dedicated event that should be held on August 5th. Now, all that remains is to wait for the official confirmation of the company and understand when there will still be a wait before these devices are made official.
Waiting for the new smartphones, the Samsung Galaxy S20 + with a discount of 20 percent.