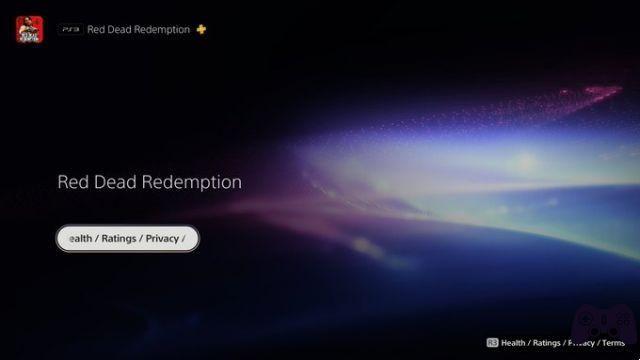 Bad blow for PlayStation users. Six years after its introduction to Sony's cloud service (now bundled within PS Plus), the first Red Dead Redemption has disappeared from the catalogue. No errors, no bugs: simply Rockstar Games has decided to remove the game, as is practically always the case with its games, which enter and leave the various catalogs of similar services.
The news is obviously bad news for all PlayStation gamers. On Xbox, for example, the problem does not arise: Red Dead Redemption is in fact playable on Xbox 360, Xbox One and also on the new generation consoles, obviously thanks to backwards compatibility. On Sony consoles this does not happen: the only way to be able to play the title at this point is to recover an original console (ie PS3) and a physical copy of the title, however available on a regular basis practically everywhere, but only second hand.
Let me be clear: Rockstar Games can and must do what it wants with its IP. In this case, probably as always, the producers are to blame. Failing to integrate a real backwards compatibility can lead to problems of this kind. The cloud works very well and is an excellent alternative, but obviously provided that the game remains forever within a certain service. And if Sony can guarantee this for all its titles, it is impossible for such a guarantee to be present also for third-party titles.
Red Dead Redemption (1) is no longer available to stream on PS Plus/PS Now after 6 years of its debut on the service in 2016.
The only current modern way to play Red Dead Redemption is now officially on Xbox Series and Xbox One consoles and third-party emulators for PC. pic.twitter.com/AYgofRVzPV
— Ben (@videotech_) October 17, 2022
Red Dead Redemption debuted in 2010, two years after the incredible GTA 4. The game has been discussed for a long time and according to some rumors Rockstar Games was working on a remastered version for PS5 and Xbox Series S|X. At the moment it is impossible to verify the veracity of this information and we do not know if the project has actually been stopped or (more simply) cthat the works never really started.