The launch of PlayStation 5 it has now happened for two years, with several enthusiasts who have managed to enter the ninth generation of Sony videogames right away without too many problems. Just as many players, however, are struggling to get their hands on a PS5 due to the shortage of stocks that still cannot meet the high demand. There are those who, having reached this point, prefer to wait for better days, also taking into account a toy library of new experiences not yet capable of satisfying their videogame palate.
For all those who have managed to get a brand new PlayStation 5 at home, there are a whole series of next-gen experiences on the market (and headphones that you can find in this guide) that will certainly keep you busy while waiting for the next big production coming to the Sony console. But the question arises: is it already possible to save something by buying PS5 games at a price lower than 70/80 Euros? We are happy to tell you that the answer is yes! Indeed, there are several productions that are punctually discounted or sold at a reduced price, which certainly deserve the attention of the players. Without wasting any more time, let's take a look to the best PlayStation 5 games for 40 Euros or less.
PlayStation 5 games for 40 Euros or less
Devil May Cry 5 Special Edition
Lost Judgment
Uncharted: Collection of Thieves
Fenyx Rising Immortals
Puyo Puyo Tetris 2
The Pathless
Martha is dead
Mortal kombat 11 ultimate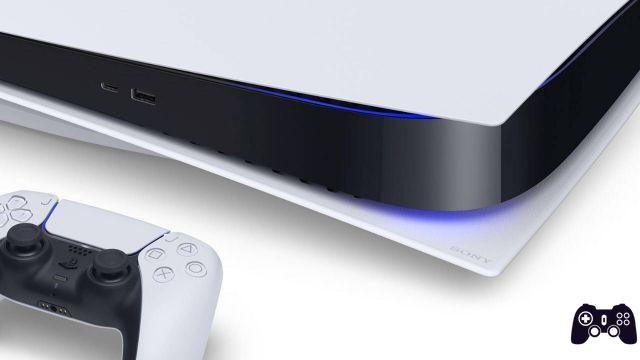 Devil May Cry 5 Special Edition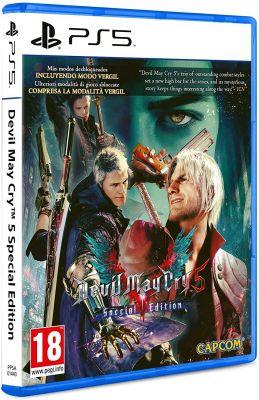 Among the first PS5 games that can be found at a great price we find
Devil May Cry 5 Special Edition
. If you haven't yet played the fifth incarnation of Capcom's frenetic and daring action, this is your chance. At a lower price than the list price, you can now take home one of the most adrenaline-pumping titles of the last generation, which on PS5 is improved and expanded throughout. In addition to the granite 60FPS, this Special Edition of Devil May Cry 5 will allow you to play all the missions as Vergil, so you can master a fourth new fighting style that adds to the already present Dante, Nero and V.
See on Amazon
See on eBay

Lost Judgment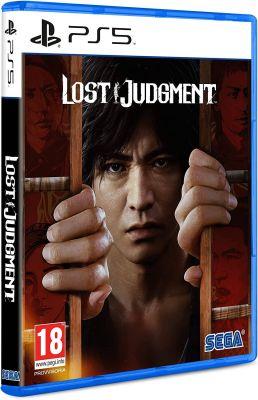 If you loved the Yakuza series, then you can't pass up its spin-off. Lost Judgment is the second chapter of a new series launched by SEGA and by the studio that gave birth to the famous franchise, which today has radically changed its nature. The game is available for less than 40 Euros and is practically indispensable if you are looking for an adventure with Japanese tones. A must have to have, especially if you have already finished most of the Sony exclusives.
See on Amazon
See on eBay

Uncharted: Collect the Legacy of Thieves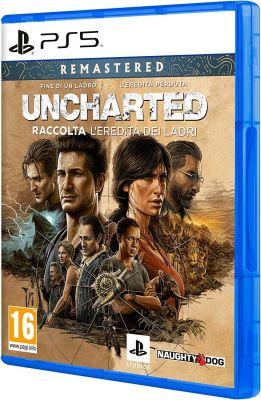 PS5 not only thrives on new exclusives, but also on decidedly interesting remasters, as in the case of Uncharted 4 and its stand-alone DLC, which lands on PS5 this year with a collection that includes the two completely remastered games. Uncharted: Legacy of Thieves Collection takes full advantage of the hardware of the new Sony console, between a higher resolution in 4K and the use of the DualSense triggers. An excellent purchase for all those who want to relive Nathan Drake's final adventure at a very affordable price.
See on Amazon
See on eBay
Immortals Fenix Rising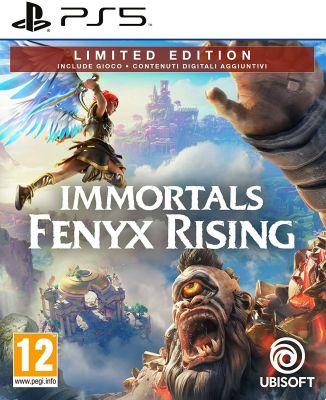 As you can see, the currently discounted PS5 titles are not very numerous, but the quality is unquestionable. Among them we also find
Immortals Fenix Rising
, the new Ubisoft IP that stands as a very colorful, varied and beautiful action RPG full of comedy around every corner. A game that has been repeatedly compared to that Nintendo masterpiece of The Legend of Zelda Breath of the Wild, but which has a soul of its own inside. It should be noted that the title is currently on offer on Amazon, for this reason the low price at which it can be found at the moment we do not know how long it will last. Precisely for this reason we advise you to buy Immortals Fenix ​​Rising for PS5 as soon as possible if you are interested, or intrigued, in this type of experience.
See on Amazon
See on eBay

Puyo Puyo Tetris 2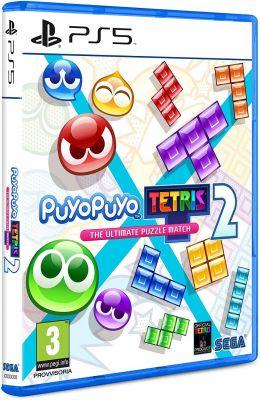 We add to this buying guide dedicated to the best PS5 games for €40 or less with a title suitable for any type of gamer.
Puyo Puyo Tetris 2
is the perfect sequel to one of the simplest yet complex puzzle games on the market. Thanks to its simplicity, a few moments of play will be enough to enter the colorful and wholesome mood that the title offers in all its aspects. Complicated, however, because if you want to become unbeatable online, or if you simply want to beat your own records in single player, you will need dedication and the desire to improve more and more.
See on Amazon
See on eBay
The Pathless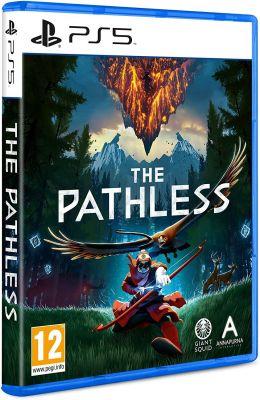 One of the most fascinating games of the PS5 launch is
The Pathless
. The Giant Squid guys, already authors of the magnificent Abzu are back with a fantastic adventure that takes some inspiration from a great video game classic like Shadow of the Colossus. If you love titles with an impactful artistic side, then get ready to face this epic of an archer and an eagle through an immense forest full of charm and mysteries to discover.
See on Amazon
See on eBay
Martha is dead
After the success of The Town of Light, LKA has launched a new made in Italy production. Martha Is Dead is a psychological thriller, set during the Second World War. The game is fully voiced in Spanish and provides a detailed recreation of the Italian countryside and includes an inspired soundtrack. The PS5 version is available at a very low price, but be careful: a scene in the game has been censored, but the cut content imposed on the development studio does not affect the plot and the entire story in the slightest.
See on Amazon
See on eBay
Mortal kombat 11 ultimate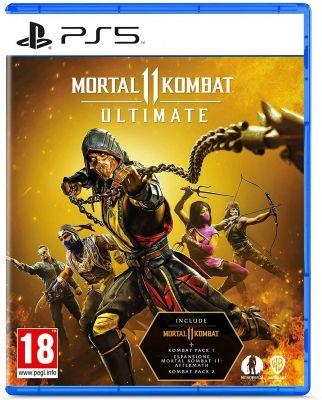 There's no better way to close this buying guide without recommending one of the most popular and gory fighting games out there. With
Mortal kombat 11 ultimate
, you will enjoy the ultimate experience of the latest chapter in the Mortal Kombat video game franchise. A very large roster of fighters, game modes for all tastes and, of course, a flood of fatalities and gushing blood that will give you many hours of fun both alone and in the company of friends.
See on Amazon
See on eBay