Seems like yesterday, but it's been a couple of years now the coveted PS5 and Xbox Series X|S, i.e. the so-called next gen, have become reality. Technological marvels, new features, unprecedented speed and, above all, incredible performance: the benefits of the awaited gaming platforms from Sony and Microsoft are many and, for us gamers, there will be so much to enjoy in the coming years. However, the most important part of consoles is that relating to titles, with PS5 and Xbox Series X | S games that are ready to enter the hearts of gamers with phenomenal experiences on paper, capable of setting new standards of entertainment. Know what they are the best PS5 and Xbox Series X|S games however, it may not be easy for everyone and for this reason we have decided to draw up an always updated list for you, which allows you make your own some title of your interest at a great price.
But before we dive into this list, have you made sure you have a good gaming TV and a good gaming chair? You don't want to dive into the next gen without the proper equipment, do you?
The best PS5 and Xbox Series X games
God of War Ragnarok – PS5
Horizon Forbidden West – PS5
Death Stranding Director's Cut – PS5
Demon's Souls – PS5
Ratchet & Clank Rift Apart – PS5
Elden Ring – Xbox
Forza Horizon 5 – Xbox
Gears Tactics – Xbox
Halo Infinite – Xbox
Microsoft Flight Simulator – Xbox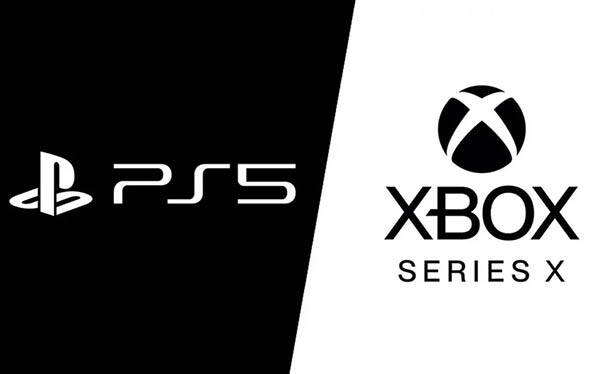 God of war ragnarok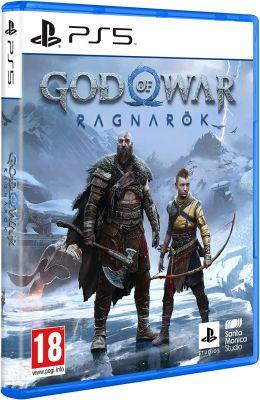 God of War Ragnarok is undoubtedly the most recent of the best PS5 and Xbox Series games that we have included in this list, but, despite his young age, we certainly could not fail to mention Kratos' latest effort. After a sumptuous soft reboot in 2018, Sony and Santa Monica Studio have in fact raised the bar even further, giving us with
God of War Ragnarok is a master opera
, a must-have for any lucky PS5 owner.
See on Amazon
See on eBay
See your GameStop
Horizon forbidden west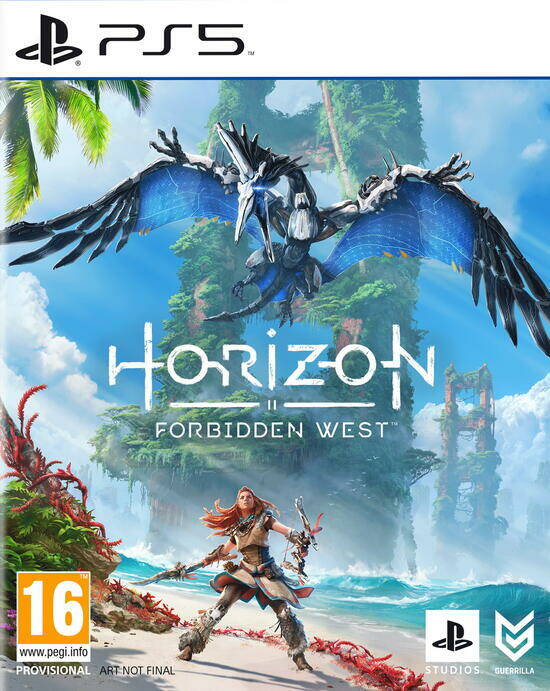 If there's one thing that mother Sony knows how to do very well, it's the e
single player experiences.
In fact, like God of War Ragnarok above, Horizon Forbidden West is also an excellent title, capable of immersing the player in a post-apocalyptic world
particularly visually appealing.
Certainly don't expect the masterpiece of life, but a second trip in the company of Aloy after Horizon Zero Dawn is well worth doing, especially on PS5.
See on Amazon
See on eBay
See your GameStop
Death Stranding Director's Cut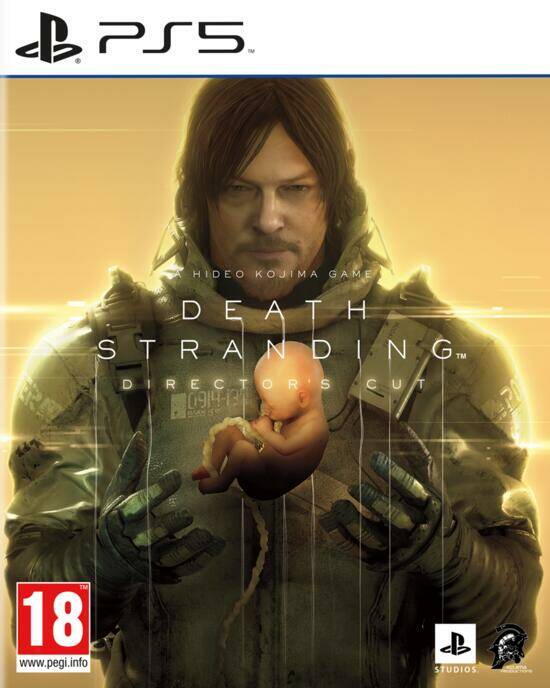 Death Stranding Director's Cut is the updated version in terms of graphics and content of the latest work of the famous Hideo Kojima. It is certainly a particular title, endowed with
an extremely accurate narrative
and which is the carrier of a very important message. Probably not everyone will like it due to a gameplay that is not always captivating, but those who will be able to give it a chance and will have the patience to understand it will find themselves faced
one of the best PS5 games.
See on Amazon
See on eBay
See your GameStop
Demon's Souls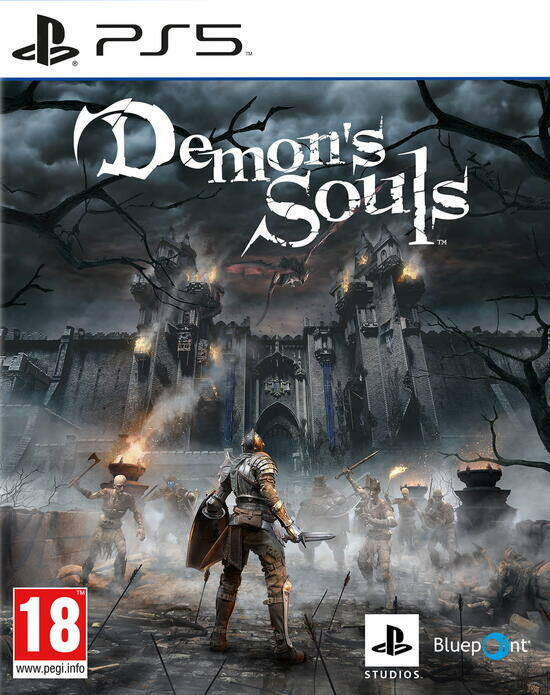 Demon's Souls can be considered a bit of a white fly in this list, being the only title not originally born on next gen. It is in fact a work that landed over ten years ago on PS3 and arrived on PS5 in 2020 in a version equipped with the latest technical improvements and
a graphic aspect able to leave you speechless.
One of the best games for PS5, a must have to test not only the technical goodness of the latest Sony home console, but also
a very good play experience
and able to kick off the trend of souls-like.
See on Amazon
See on eBay
See your GameStop
Ratchet & Clank Rift Apart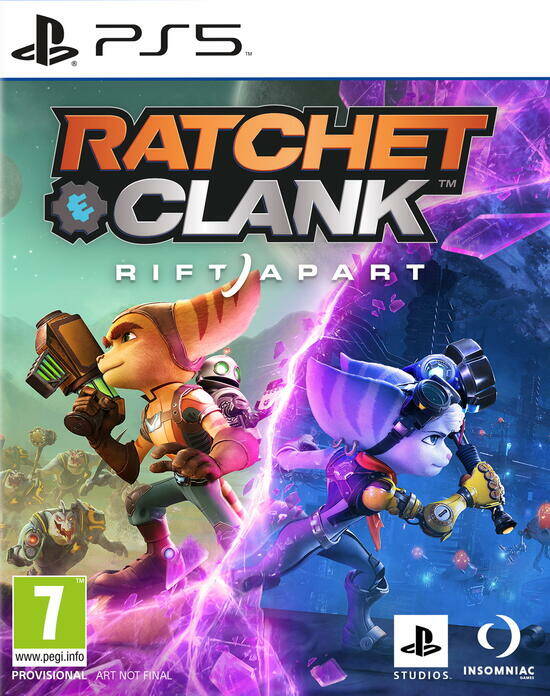 One of the few titles that can show everyone the great potential of PlayStation 5 is definitely
Ratchet & Clank Rift Apart,
that is the latest adventure of the nice duo that we have come to know since the days of PS2. Thanks to a series of interdimensional portals, in fact, the power of the PS5 is fully exploited, giving us, as well as a really fun game, also
something visually impressive
. A game for everyone, which is unlikely to disappoint anyone.
See on Amazon
See on eBay
See your GameStop
Elden Ring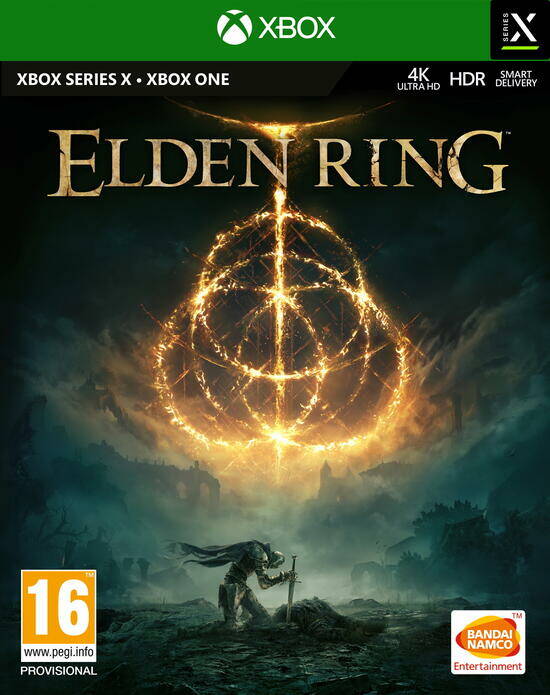 Very often the word masterpiece is used too lightly, even to describe video games that certainly don't have the qualities to be described as such. With Elden Ring, a game also available on PS5 as well as Xbox, not using it would however be a crime of lese-majeste.
Elden Ring is in fact a majestic title,
packed with things to see and do, and featuring sumptuous gameplay, as well as world-class art direction. A game capable of redefining the standards of the entire industry and which can not only be included among the
best PS5 and Xbox Series games on the market
but even forever.
See on Amazon
See on eBay
See your GameStop
Forza Horizon 5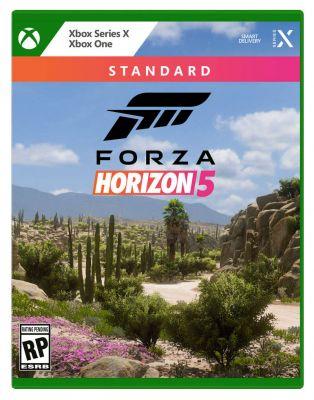 You love running games and environments
able to blow your mind?
Then you certainly cannot miss Forza Horizon 5, which is what it is today
one of the best arcade racing games
on the market. Beautiful to look at, exciting to play and equipped with many different machines: it is practically impossible not to include it among the best Xbox games on the market.
See on Amazon
See on eBay
See your GameStop
Gears Tactics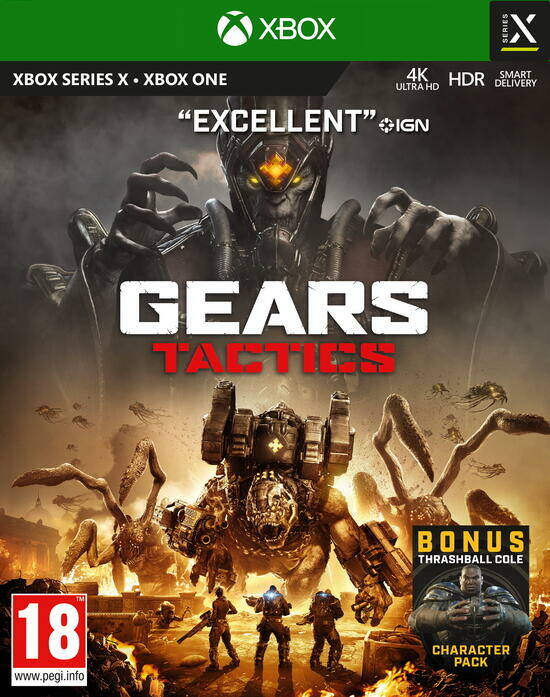 Do you love turn-based strategy games like X-Com? Then you absolutely cannot miss Gears Tactics. As reported in our review, in fact: "
Gears Tactics is an adrenaline rush, the zenith of years and years of turn-based strategy,
the perfect mix between the old and the new, a work able to wisely mix together dynamism and tactics at the same time". Dynamic, innovative and with a powerful narrative soul: there are so many reasons not to miss Gears Tactics, especially if you love the saga or the genre.
See on Amazon
See on eBay
See your GameStop
Halo Infinite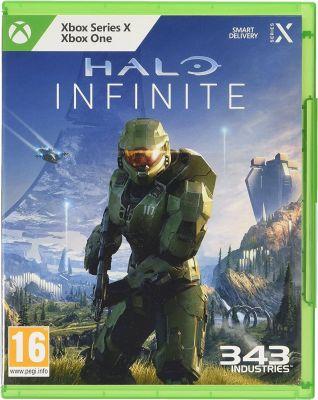 When you think of Xbox it's impossible not to let your thoughts run fast towards what is the Halo saga. The series born with Bungie is in fact the real flagship of the US publisher's productions and, like the previous episodes, even the latest Halo Infinite proved to be
a very good title.
Thanks to a great gameplay and a good implementation of the open world mechanics,
In short, Halo Infinite is a title to have
if you own Xbox Series or Xbox One. Obviously there is also the inevitable and successful multiplayer mode, with which to have fun with friends or climb the online rankings.
See on Amazon
See on eBay
See your GameStop
Microsoft Flight Simulator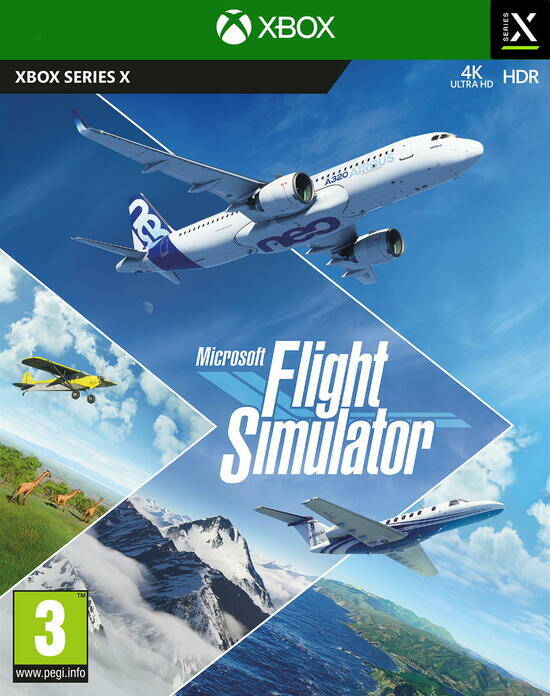 10: this is the vote we assigned to Microsoft Flight Simulator in our review, incensing it as: "the new reference point for flight simulators and above all a new technical / graphic standard in videogame experiences".
A real next gen experience
which will probably not be matched for many years to come and which is capable of taking the breath away of all those who love to explore the world and see their home from above. In one word:
impressive
.
See on Amazon
See on eBay
See your GameStop
How to choose the best PS5 and Xbox Series X games
Before throwing yourself into buying some of the video games listed above, we have decided to offer you a small guide, which can help you better understand the world of PS5 and Xbox Series. A series of useful tips, which will help you navigate this fantastic world and avoid any unpleasant mistakes.
Playstation 5: versions and cost
PlayStation 5 landed in our homes, or at least in those of the lucky ones who have already managed to buy it, on November 19, 2020 in two distinct versions: All-Digital, i.e. without Blu-Ray reader, and with reader, with respectively Two consoles equally powerful, equipped with a Prodigious SSD, HDR, Ray-Tracing and an innovative controller, which can be exploited to the fullest with the PS5 games that have flooded and will flood the market over the life of the console. Before launching yourself into buying some games, we remind you of how the titles on disc are usable only in the 549 euro version of PS5, i.e. the one with Blu-Ray player.
Ma how to understand which version of PS5 you have in front of you? Mainly from the name on the box and its coloring. The All-Digital Edition, i.e. the cheapest version without Blu-Ray reader, is in fact sold in a predominantly black box, while the standard version with reader is sold in a more white package. Live, moreover, it is possible to distinguish the two versions by the fact that the digital-only version is more symmetrical, while the one with the ability to read physical games presents a kind of swelling on the right side, where the Blu-Ray player is housed.
The real question that grips everyone, however, is only one: where to buy ps5? A question which, unfortunately, does not have a precise answer, given that the great demand made it practically unobtainable in the early days. Now the situation is much better, even if it is still not easy to get your hands on it. Our advice, as well as obviously following our pages for any availability, is to always take a look around, for example on Amazon. In fact, it is not uncommon for some copies to become available: in this case, be quick and complete the purchase quickly. They will hardly last more than a few minutes.
Xbox Series: versions and cost
After seeing what PS5 is, the time has now come to devote yourself to Microsoft's playful proposal, which also in this case is divided into two different gaming platforms: Xbox Series X and Xbox Series S. As well as for PS5, also in this case there are in fact two different consoles that have been launched on the market, this time on November 10, 2020. While Xbox Series X, which costs 499 euros, It features a Blu-Ray player and was designed with 4K in mind, small but still powerful Xbox Series S is sold for 299 euros, it does not have a Blu-Ray player and gives its best in Full HD or Quad HD. In any case, don't forget how any title that will come out between now and the end of the generation will be compatible with both consoles, although necessarily the titles on disc will only be usable on Xbox Series X.
Fortunately, distinguishing between the two consoles of the American giant is easier than between the proposals of the Japanese publisher. In addition to costing half, Xbox Series S has in fact a completely different shape than its older sister and is a small and cute white parallelepiped, with a large black grid on top. Xbox Series X instead has more squared shapes and a black color, resembling a small but imposing monolith. As for the PlayStation, also in this case only the more expensive version of the Xbox Series is equipped with a Blu-Ray player, but unlike the Sony home consoles, the differences do not end there. Although they are both compatible with all Xbox Series games, in fact, Xbox Series X is significantly more technically powerful than Xbox Series S, returning a quality and graphic solidity often and willingly greater.
Ma where to buy xbox series? As with PS5, the first few months for the Xbox Series were also difficult to get your hands on a next-gen console, but fortunately things are changing. While Xbox Series S is now available everywhere, Series X is a little more difficult to find, but with a minimum of commitment it won't take more than a few days to buy it. Again, your point of reference may very well be Amazon, both for Xbox Series X and for its younger sister.
Exclusive or multiplatform?
When we find ourselves talking about video games, two concepts that are often brought up are those of exclusive and cross-platform. But what is the difference between an exclusive and a multiplatform? And most importantly, what is it about? To put it simply, an exclusive is a video game only available on one gaming platform, such as the aforementioned God of War Ragnarok which can only be played on PlayStation. It's a bit, to understand, like Stranger Things, which can only be seen on Netflix and not elsewhere. To make a clarification, a video game is considered exclusive even if it is available on two generations of the same publisher. If a title can therefore be played on PS4 as well as PS5, it is still considered a PlayStation exclusive and so on.
A multiplatform, vice versa, is an experience available on precisely multiple gaming platforms. A clear example of this category, to which most video games belong in any case, is the excellent Elden Ring, which can be played practically anywhere.
Price
The last small paragraph of our guide could only be dedicated to what it is the price. In fact, after spending hundreds of euros on your gaming platform, taking an eye on your wallet is absolutely not a bad thing. For this reason we have also included products available in this article a more affordable price, but not for this of lesser quality, in addition of course to all those games that came out in more recent times and which therefore physiologically have a higher cost.