When one thinks of gaming on the PC, in addition of course to the components inside our beloved PC, the thought often runs fast to the mouse and keyboard. The one whose what you forget is instead of the mat, an essential accessory to give free rein to the potential of our mouse and, why not, also enrich our workstation. In addition to underestimating its importance, it would also be damned wrong to think that one is worth the other and there are in fact numerous aspects to take into consideration when you find yourself having to choose one. Quality, dimensions, characteristics and, why not, also the aesthetic aspect: just to help you in this choice, we have decided to draw up for you a short but exhaustive list of what are the best PC mats on the market today. Big or small, cheap or premium: whatever your needs, there is sure to be a mat for you and in this article you will find out.
Before going to see what are the best PC mats, have you already properly prepared your gaming station with the best accessories and the best cheap gaming chair? If you only want generously sized mats instead, you can find the best XXL gaming PC mats in our dedicated guide.
The best PC mats
Corsair MM350
Logitech G Powerplay
Mousepad style
Razer Firefly V2
Amazon Basic Tappetino mouse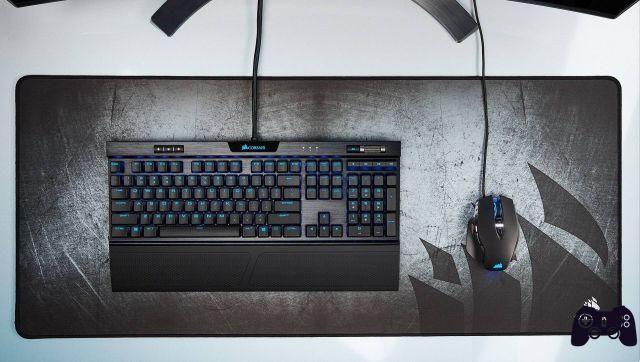 Corsair MM350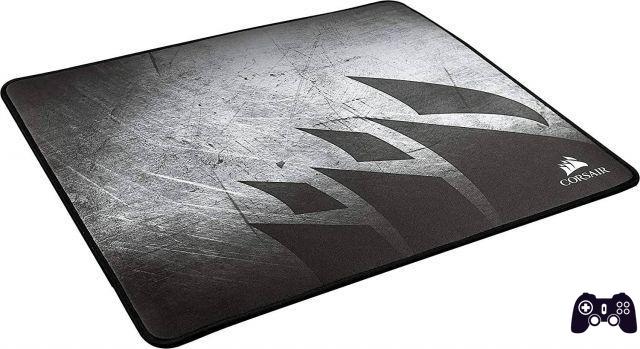 Let's start this journey among the best PC mats with
the Corsair MM350
, i.e. with one of the best represented in the category. Available in different sizes, to satisfy any palate,
the Corsair MM350 is a versatile and comfortable mat
which will hardly disappoint you. Thanks to the woven surface, a non-slip rubber base and the anti-fray stitching,
this series of Corsair mats has very few weaknesses
and will be able to guarantee you hours and hours of gameplay with the greatest possible fluidity.
See on Amazon
See on eBay
Logitech G Powerplay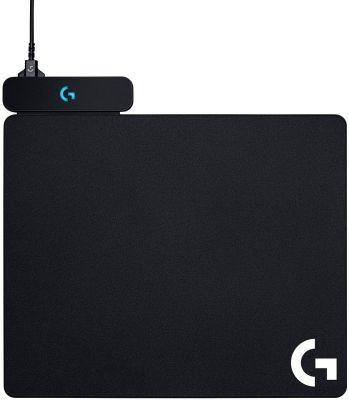 If you have a compatible Logitech mouse, such as one of the excellent G502 Lightspeed, G PRO Wireless, G903 or G703, your choice of gaming mat should absolutely fall on the Logitech G Powerplay. This device, in fact, thanks to the technology of the same name, manages to
recharge wireless mouse batteries in real time
, reducing the technical waiting times to zero in case the mouse runs out of power in the middle of a game. To this very comfortable feature is added a surface and level materials, which make this
Logitech G Powerplay definitely one of the best PC playmats in the market.
See on Amazon
See on eBay
Mousepad style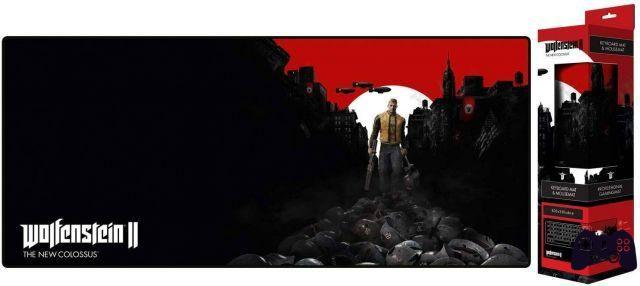 The eye also obviously wants its part and, if you are particularly fond of some Bethesda productions, you will be pleased to know that there are several PC mats that offer represented on their backs
some of the publisher's most iconic productions
recently acquired by Microsoft.
Skyrim, DOOM, Wolfenstein
: these are just some of the famous brands that peep out on these products, certainly the best PC mats for anyone who wants to customize their desk to the max. Ah, to make it all the more interesting is that it is
very good quality mats
, who won't put a spoke in the wheel during some particularly demanding games.
See on Amazon
See on eBay
Razer Firefly V2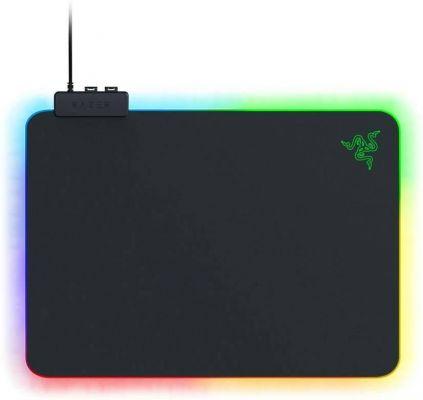 Could PC pads not receive
the now ubiquitous RGB lighting?
Obviously not, and the market is in fact full of products of this type, which also bring millions of colors to this type of accessory. Among the best PC mats with RGB lighting to prevail is the
Razer Firefly V2
, a product that is certainly not cheap but of the highest quality, being equipped with lighting on the entire edge, a micro-textured surface perfect for mouse scrolling and even
an integrated cable holder.
In short, if you want RGB lighting and you want the best,
the Razer Firefly V2 is definitely the product for you.
See on Amazon
See on eBay
Amazon Basic Tappetino Mouse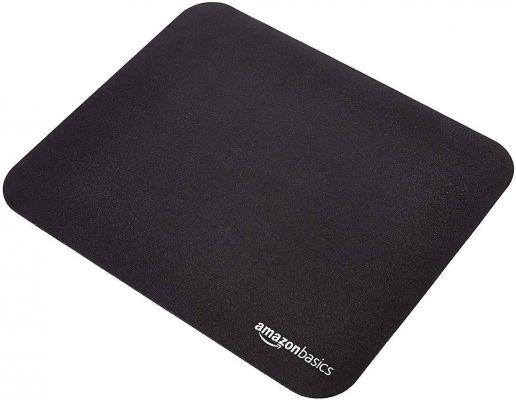 Who said that to have a great product you have to spend a lot? If you are looking for one of the best PC mats but don't want to spend too much, Amazon Basic will come to your rescue, which has put on the market
simple, cheap and, above all, extremely good mats
. Available in three different sizes, the Amazon mats
they are the best choice for those who don't pay too much attention to aesthetics and go straight to the point
, trying to get the most out of it without wasting unnecessary expenses. In short, if you need a mat this is definitely one of the best choices.
See on Amazon
How to choose the best PC mats
Choosing a gaming mat is certainly not as complex an undertaking as deciding on a new video card or some other component for your computer, but it is undoubtedly It's always good to take the right precautions to avoid finding yourself buying some products that are not at the top. After all, who would like to find in their hands a product on which the mouse does not slide correctly or whose frames fray after a few months?
What is a PC mouse pad used for?
For many, if not most, PC mats serve a single function: to secure proper mouse gliding and operation connected to your computer. For some, perhaps, for this purpose the is added also form the basis of the keyboard, to prevent slipping and to make your gaming position even more visually pleasing. In short, PC mats could therefore seem, pass me the term, inanimate objects, to be placed and left stationary in a given point.
However, this is not always the case and there are in fact different mats with particular characteristics that distinguish them from the crowd. The RGB lights, for example, make these products even more customizable and unique, while for example the Logitech G PowerPlay is equipped with nothing less than the ability to recharge your Logitech wireless mice simply by placing them on top.
Which PC mouse pad to choose?
How to choose your PC mat? A question that for many may seem simple, but which in reality also hides behind itself some reasoning to do, as well as obviously also depending on what are the needs of each one. The first question to ask is obviously that relating to size, i.e. a what you want to put on the mat: is the mouse enough for you or do you prefer to have the keyboard as well?
Once you understand this aspect, which is actually the most important in this type of product, it is good and right to understand if you need some particular feature or not. Once this is done, as well as obviously letting yourself go with regards to the design of the product, it is important make sure of the good quality of the chosen material and that it is therefore able both to guarantee good use and not to fall apart after a few months of use.
Dimensions:
It seems trivial, but the first thing to take into consideration when you find yourself having to buy a new gaming mat is The dimensions. Do you want a product on which you can also place the keyboard or as small as possible? Do you need ample room to maneuver or is a narrow flap of fabric right for you? These are just some of the questions one could ask to understand what they are the size of your perfect PC mat.
Usually the dimensions of the PC mats are marked by standard values, which however change often and willingly according to the manufacturer. However, they are indicatively the following:
S o Small: 250mm x 210mm
M o Medium: 360mm x 300mm
L o Large: 450mm x 400mm
Extended: 900mm x 300mm
Don't be surprised, therefore, to find mats with different dimensions from those listed above, nor with other wordings such as XXL or whatever. In short, take the list above as merely indicative, just to guide you in your choice before actually checking the dimensions of the product in its specifications.
Material
Not all mats are created equal and not all materials guarantee the same quality of mouse glide. Depending on your needs, and of course also on your budget, take a look at the material it is good and right, to avoid possible nasty surprises after the purchase. Not to be underestimated is the ease of cleaning the mat, with a water-repellent product which, for example, is less prone to getting dirty.
Design
Of course, this is not one of the most vital features when choosing one of the best gaming mats, but why not pay some attention also to what the design is? One-color, with patterns or dedicated to some specific game: fortunately today you are spoiled for choice and it is possible to make your own a beautiful and quality product. If you are a big fan of Skyrim, for example, why give up a nice dedicated and high quality mat?
Known brands
Have you found a PC mat that particularly inspires you but you don't have the slightest idea if it is a well-made product? After taking a look at the technical characteristics, such as material, dimensions and any features, a great way to understand if you are dealing with a worthy or less noteworthy product is to check the manufacturer. In case you are undecided then check whether the PC mat in question is of a known brand or not: if you are, you can go easy and be sure to find something of at least good quality in your hands. If you don't know the brand, instead try to look for some information online, in order to verify whether or not it is something reliable and of characterized by good background quality.
In short, the advice is not to be deceived by the prejudice that a PC pad is something simple and that one is as good as the other: choosing something inferior, in addition to making you lose money, will lead you to have a product in which of the mouse is not perfect, whose bezels fray in a short time or more. It costs nothing to get informed and, above all, it will save you a few euros and even some nasty surprises.
Price
But what is the right price for a good PC mat? Obviously, as always and as it is physiological that it is, it depends on what you are looking for and what your needs are. If you want a simple product, intended only for the mouse and without particular features, you can therefore expect yesspend a few tens of euros, while if you are looking for XXL mats, with LED lighting or dedicated to some particular brand, the price rises significantly, even reaching over one hundred euros.
In short, the price of a good PC mat ranges from around 15-20 euros, for the simplest and smallest products but still of good quality, up to over one hundred euros if you are looking for highly innovative devices, capable of example of recharging the mouse during use. Apart from these borderline cases, which in any case deserve to be taken into consideration, for a good PC pad, of any size, you will hardly find yourself spending more than 40-50 euros.