Although this year the Reno 4 product family is very recent and already quite full-bodied, rumors for the next generation of smartphones begin to make their way Reno 5.
Reno 4, SE and 4F have followed one another during this 2020 and each one tries to carve out its own space on the market. And then there is Oppo Reno 4 Pro in the 5G version which we have recently written ours review.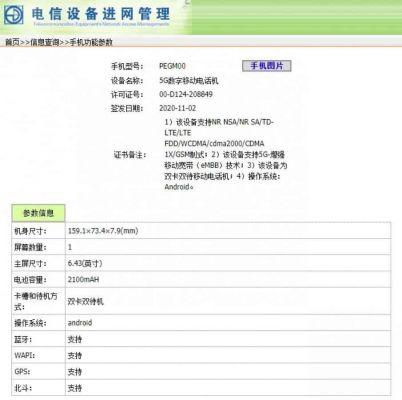 We do not have any product code, much less a photo, but information about a new smartphone with 65W fast charging, according to the source it is Oppo Reno 5.
Obviously there is more and, in addition to the fast charging system, it appears that the smartphone will include a battery from 4200 mAh. Clues also for the camera which according to the document will boast 4 sensors. A 64 MP telephoto lens, an 8 MP wide-angle sensor, a 2 MP unknown and a Macro sensor - also 2 MP - to focus on close-up elements.
Display from 6,43 inches with OLED technology but the refresh rate remains anchored to 60 Hz. The SoC platform will be entrusted to the Chinese Mediatek with the Dimension 800U which among other things also supports 5G with an integrated modem.
There are also dimensions and they are 159,1 X 73,4 X 7,9mm. The document also shows the software regarding the operating system which will be Android 11 with the customization of ColorOS 8.
Finally, by combining this document with other rumors related to the presentation period, we are talking about the end of the year. Clearly we do not mean the whole family for the moment but only the Reno 5.