Oppo Reno 10X Mark 2 should be the next top-of-the-range smartphone that will include a super camera equipped with Zoom up to 100X with a periscope module.
On the TENAA database we can get a first taste of what promises to be a super top of the 2020 range.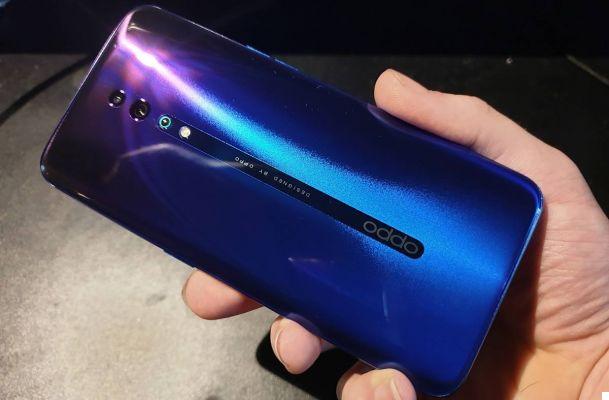 Clearly the data sheet is not complete, quite the contrary. We can see the model code that responds to the name of PDYM20 and that it includes a 5G modem. Being a top of the range and having the 5G rating, we can not help but think that the Snapdragon 865 was used.
References also to the display with a 6,5-inch diagonal unit and, at the rear, a battery of just under 5000 mAh, We are sure that the panel will be OLED technology and will boast a refresh rate of 120 Hz.
Coming to talk about the camera, the leaks show us how it can be made up of 4 sensors which the main one includes an OIS stabilization with a resolution of 64 MP. There will be a wide-angle sensor, a ToF sensor and one that can perform a 5X Optical Zoom without loss of quality. Android 10 operating system with user interface ColorOS 8.
Finally, we know that the dimensions will be really small, with a thickness of only 7,9 mm. This does not mean that the cameras will most likely be in relief.
New details will arrive soon and if the Oppo Reno 10X Mark 2 has a super camera, it will go up against monsters such as those produced by Huawei, Apple and Samsung. But also with the same Realme that has recently announced its own new top of the range.
Realme 6 is a brand new smartphone, with its 4 cameras it gives really interesting shots. You can find it here .