OnePlus is working on the launch of its smartwatch and according to a tweet from the CEO and co-founder of the company, Pete Lau, its announcement is expected early next year. Lau thus confirmed the many rumors circulated in recent weeks, according to which the Chinese manufacturer would have restarted the development process of its smartwatch, years after the first attempt.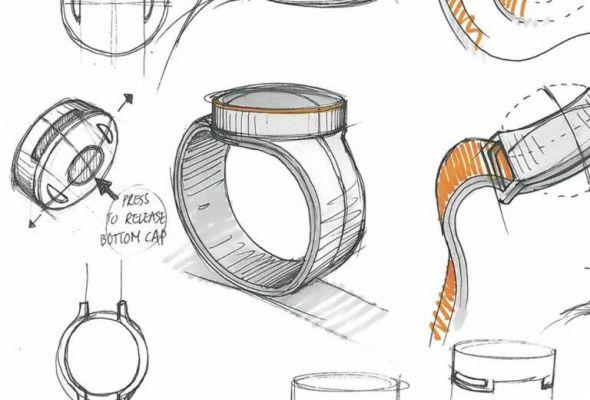 Going backwards in the events that occurred to the Chinese house, we recall how in 2016, the other co-founder of the company, Carl Pei, had shared some sketches regarding the alleged design of the wearable, a project that later disappeared. At that time the company decided to concentrate its business entirely around the smartphone sector and put aside the ambitious project of launching a smartwatch of its own.
https://twitter.com/PeteLau/status/1341392977973960707?ref_src=twsrc%5Etfw%7Ctwcamp%5Etweetembed%7Ctwterm%5E1341392977973960707%7Ctwgr%5E%7Ctwcon%5Es1_&ref_url=https%3A%2F%2Fwww.engadget.com%2Fone-plus-ceo-confirms-smartwatch-launch-2021-045421078.html
The opening towards other types of products has taken place over the last two years, with the first release of the first headphones such as the Bullets and Bullets Z, and then the last three wireless ones, the OnePlus Buds. Hence the company's intention to restart the project linked to the development of its smartwatch, which would thus have taken hold in recent months and which would finally be ready to be announced to the public. Lau did not share any details on the product and we do not know if it will keep a circular design as seen on the renderings of the past years.
As noted by 9to5Google colleagues, it remains to be seen whether it will be equipped with the operating system created by Google, WearOS or if it will opt for a proprietary system, as done by other brands. The CEO previously stated that OnePlus was working with Google to fine-tune the device's operating system, in collaboration with the Mountain View giant. What is certain now is that the first part of 2021 will be characterized by the arrival on the market of the first smartwatch from OnePlus and it cannot be excluded that the official announcement may arrive together with that of the new OnePlus 9 and 9 Pro scheduled for next March.
The excellent ones OnePlus Buds you can find them on Amazon at an even lower price, thanks to today's offer. If you are curious, click here.