Also HMD Global prepares to take the field during the Mobile World Congress in Barcelona, ​​one of the most important events in the world of smartphones. A recent indiscretion, after the one dedicated to Nokia 9.2 PureView, would have anticipated the possible devices that will be launched. Even though it comes from a very reliable source, it is not certain that these devices will be arriving.
According to rumors, the company intends to present a smartphone from the series Nokia Original Series. This announcement was thought to take place before the Chinese New Year, but HMD would have preferred to postpone it until MWC 2020. Along with this device, we could also find Nokia 1.3, 5.2 and 8.2 5G.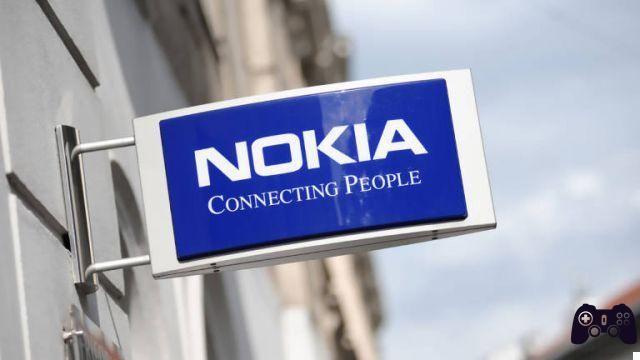 Nokia 1.3
Let's start immediately from the low-end device: Nokia 1.3 could be equipped with a MediaTek SoC, 1 GB of RAM, 8 GB of internal memory, a 13 MP rear photo sensor, a 5 MP front photo sensor and a 4.000 mAh. As for the design, we may not find any particular differences compared to Nokia 2.3. The price may coincide with 79 €.
Nokia 5.2
Also Nokia 5.2 it would not seem to be surprising. It is thought, in fact, that it will offer 3 GB of RAM and 32 GB of ROM (4/64 GB size may be available in some countries). Again, the design takes up a previous device, or Nokia 6.2. Present a dual rear camera from 16 MP and 8 MP and an 8 MP front camera. The battery will be from 3.500 mAh and 6,2 inch LCD display could be chosen. The cost should coincide with 169 € (for the 3/32 GB variant).
Nokia 8.2 5G
We come to the most interested model, that is Nokia 8.2 5G. The base model should deliver 6 / 128 GB, but a limited edition from 8 / 128 GB. The processor will be Snapdragon 765, with integrated 5G modem. The company would also go for a 32MP pop-up front-facing camera. The included battery should be from 3.500 mAh and we might find the 3,5mm headphone jack. According to the source, the price should be about 459 €.
Nokia 8.1, with 4 GB of RAM and 64 GB of internal memory, is available for purchase on Amazon. this address.