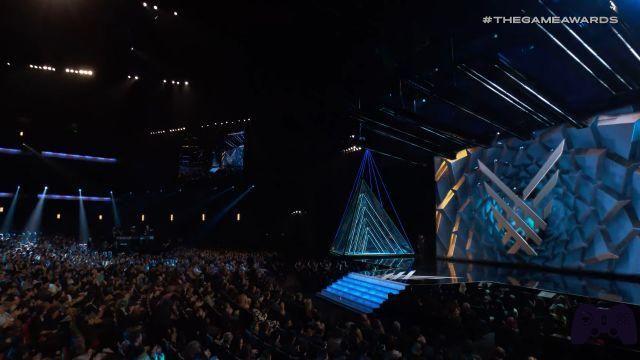 We have now reached the sixth edition of The Game Awards and the flavor is increasingly Oscar night. Geoff keighley, historical presenter of the event, through a timely video uploaded to Youtube, announces all the nominations for the various categories in the race. The comparison with the most coveted prize in the cinema field is absolutely not pretentious, given the importance that the videogame medium is conquering worldwide and the artistic quality achieved by some of today's titles. What emerges from these nominations, regardless of the winners, is how much theauthorial element has been taken into account. Obviously there is a stand out Death Stranding, that from the top of his 9 appointments promises to hoard prizes that not even The Lord of the Rings - The Return of the King in 2004. But to give him battle for the conquest of the coveted Game of the year, there will be Control, Resident Evil 2, Super Smash Bros. Ultimate, The Outer Worlds e Sekiro: Shadow Die Twice. All titles that contain strong authorial components, many of them not suitable for a mass audience.
What emerges from these nominations is how much theauthorial element has been taken into account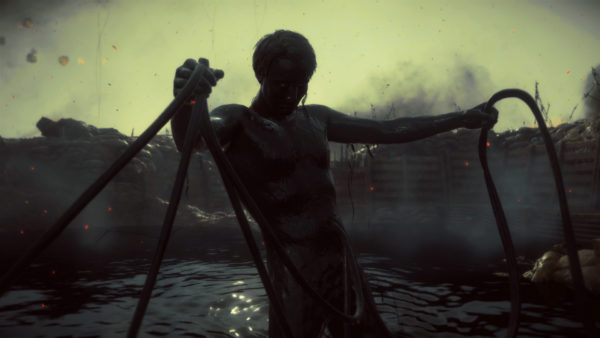 To learn more:
I feel ashamed of writing a review for Death Stranding
Unlike the Academy which struggles to adapt to changing times, The Game Awards has always accepted the two contrasting videogame souls, trying through a single event to make them reconcile. If among the artistic categories we find for example Best Game Direction, Best Narrative o Best Performance (the latter increasingly rich in top-level actors), among those considered to be more mainstream we find Best Ongoing Game, Best Mobile Game e Best community support.
The latter could make purists turn up their noses, who could argue that there is no artistic skill to be rewarded. But the video game it was not born as an art form, although fortunately it has become. The purpose of the first video games was to to entertain and it is right that at The Game Awards the titles that have managed to involve more areas of the videogame community, regardless of artistic qualities, are awarded. Among the latter this year we find Apex Legends more and more fit, Destiny 2 Shadowkeep, resurrected thanks to the transition to Steam and the evergreen Fortnite.
The Game Awards 2019 will be held at 02 hours: 30, Thursday 12 December. Last year we saw God of War blow the title of GOTY to a favorite Red Dead Redemption II. Cory Barlog (game director of God of War), during the development expressed several times the desire to publish the game as far as possible from the Rockstar masterpiece, considering it unattainable. We'll see if this edition will also have as many surprises in store for us.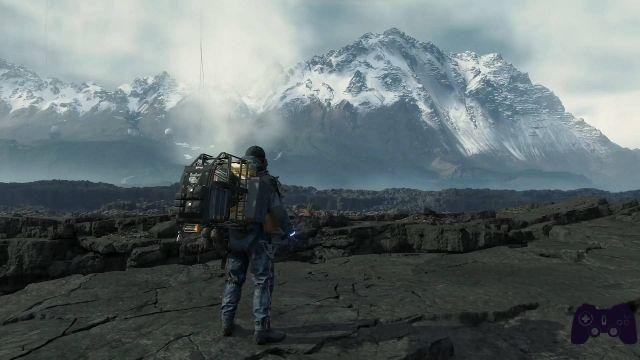 All nominations
Game of the year
Control (Remedy / 505 Games)
Death Stranding (Kojima Productions / SIE)
Super Smash Bros. Ultimate (Bandai-Namco / Sora / Nintendo)
Resident Evil 2 (Capcom / Capcom)
Sekiro: Shadows Die Twice (From Software / Activision)
The Outer Worlds (Obsidian / Private Division)
Best Game Direction
Control (Remedy / 505 Games)
Death Stranding (Kojima Productions / SIE)
Resident Evil 2 (Capcom / Capcom)
Sekiro: Shadows Die Twice (From Software / Activision)
Outer Wilds (Mobius Digital / Annapurna)
Best Narrative
A Plague Tale: Innocence (Asobo / Focus Home)
Control (Remedy / 505)
Death Stranding (Kojima Productions / SIE)
Disco Elysium (ZA / UM)
The Outer Worlds (Obsidian / Private Division)
Best Art Direction
Control (Remedy / 505)
Death Stranding (Kojima Productions / SIE)
Gris (Nomada Studio / Devolver)
Sayonara Wild Hearts (Simogo / Annapurna)
Sekiro: Shadows Die Twice (From Software / Activision)
The Legend of Zelda: Link's Awakening (Raw / Nintendo)
Best Score / Music
Cadence of Hyrule (Brace Yourself Games / Nintendo)
Death Stranding (Kojima Productions / SIE)
Devil May Cry 5 (Capcom)
Kingdom Hearts III (Square Enix)
Sayonara Wild Hearts (Simogo / Annapurna)
Best Audio Design
Call of Duty: Modern Warfare (Infinity Ward / Activision)
Control (Remedy / 505)
Death Stranding (Kojima Productions / SIE)
Gears 5 (The Coalition / Xbox Game Studios)
Resident Evil 2 (Capcom)
Sekiro: Shadows Die Twice (From Software / Activision)
Best Performance
Ashly Burch as Parvati Holcomb, The Outer Worlds
Courtney Hope as Jesse Faden, Control
Laura Bailey as Kait Diaz, Gears 5
Mads Mikkelsen as Cliff, Death Stranding
Matthew Porretta as Dr. Casper Darling, Control
Norman Reedus as Sam Porter Bridges, Death Stranding
Games for Impact
Concrete Genie (Pixelopus / SIE)
Gris (Nomada Studio / Devolver)
Kind Words (Popcannibal)
Life is Strange 2 (Dontnod / Square Enix)
Sea of ​​Solitude (Jo-Mei Games / EA)
Best Ongoing Game
Apex Legends (Respawn)
Destiny 2 (Bungie)
Final Fantasy XIV (Square Enix)
Fortnite (Epic Games)
Tom Clancy's Rainbow Six Siege (Ubisoft Montreal / Ubisoft)
Best Independent Game
Baba Is You (Hempuli)
Disco Elysium (ZA / UM)
Katana ZERO (Askiisoft / Devoler)
Outer Wilds (Mobius Digital / Annapurna)
Untitled Goose Game (House House / Panic)
Best Mobile Game
Call of Duty: Mobile (TiMi Studios / Activision)
GRINDSTONE (Capybara Games)
Sayonara Wild Hearts (Simogo / Annapurna)
Sky: Children of Light (Thatgamecompany)
What the Golf? (Tribland)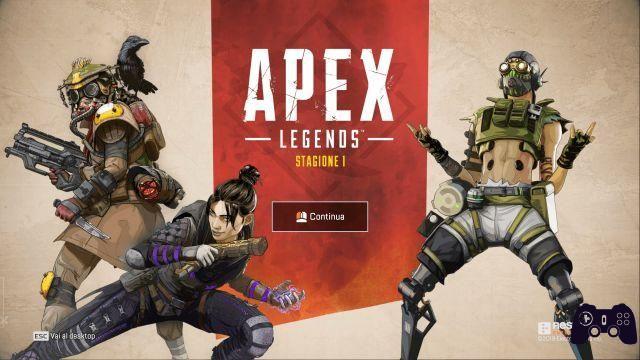 Best community support
Apex Legends (Respawn / EA)
Destiny 2 (Bungie)
Final Fantasy XIV (Square Enix)
Fortnite (Epic Games)
Tom Clancy's Rainbow Six Siege (Ubisoft Montreal / Ubisoft)
Best VR / AR Game
Asgard's Wrath (Sanzaru Games / Oculus Studios)
Blood & Truth (SIE London Studio / SIE)
Beat Saber (Beat Games)
No Man's Sky (Hello Games)
Find Saves the Universe (Squanch Games)
Best Action Game
Apex Legends (Respawn / EA)
Astral Chain (Platinum Games / Nintendo)
Call of Duty: Modern Warfare (Infinity Ward / Activision)
Devil May Cry 5 (Capcom / Capcom)
Gears 5 (The Coalition / Xbox Game Studios)
Metro Exodus (4A Games / Deep Silver)
Best Action / Adventure Game
Borderlands 3 (Gearbox / 2K)
Control (Remedy / 505 Games)
Death Stranding (Kojima Productions / SIE)
Resident Evil 2 (Capcom)
The Legend of Zelda: Link's Awakening (Raw / Nintendo)
Sekiro: Shadows Die Twice (From Software / Activision)
Best RPG
Disco Elysium (ZA / UM)
Final Fantasy XIV (Square Enix)
Kingdom Hearts III (Square Enix)
Monster Hunter World: Iceborne (Capcom)
The Outer Worlds (Obsidian / Private Division)
Best Fighting Game
Dead or Alive 6 (Team Ninja / Koei Tecmo)
Jump Force (Spike Chunsoft / Bandai Namco)
Mortal Kombat 11 (NetherRealm / WBIE)
Samurai Showdown (SNK / Athlon)
Super Smash Bros. Ultimate (Bandai Namco / Sora / Nintendo)
Best Family Game
Luigi's Mansion 3 (Next Level Games / Nintendo)
Ring Fit Adventure (Nintendo EPD / Nintendo)
Super Mario Maker 2 (Nintendo EPD / Nintendo)
Super Smash Bros. Ultimate (Bandai Namco / Sora / Nintendo)
Yoshi's Crafted World (Good-Feel / Nintendo)
Best Strategy Game
Age of Wonders: Planetfall (Triumph Studios / Paradox)
Anno 1800 (Blue Byte / Ubisoft)
Fire Emblem: Three Houses (Intelligent Systems / Koei Tecmo / Nintendo)
Total War: Three Kingdoms (Creative Assembly / Sega)
Tropico 6 (Limbic Entertainment / Kalypso Media)
Wargroove (Chucklefish)
Best Sports / Racing Game
Crash Team Racing Nitro-Fueled (Beenox / Activision)
DiRT Rally 2.0 (Codemasters)
eFootball Pro Evolution Soccer 2020 (PES Productions / Konami)
F1 2019 (Codemasters)
FIFA 20 (EA Sports)
Best Multiplayer Game
Apex Legends (Respawn / EA)
Borderlands 3 (Gearbox / 2K)
Call of Duty: Modern Warfare (Infinity Ward / Activision)
Tetris 99 (Arika / Nintendo)
Tom Clancy's The Division 2 (Massive Entertainment / Ubisoft)
Fresh Indie Game Presented by Subway
ZA / UM for Disco Elysium
Nomada Studiof for Gris
DeadToast Entertainment for My Friend Pedro
Mobius Digital for Outer Wilds
Mega Crit for Slay the Spire
House House for Untitled Goose Game
Content Creator of the Year
Courage - Jack Dunlop
Dr. Lupo- Benjamin Lupo
Ewok- Soleil Wheeler
Grefg- David Martínez
Shroud- Michael Grzesiek