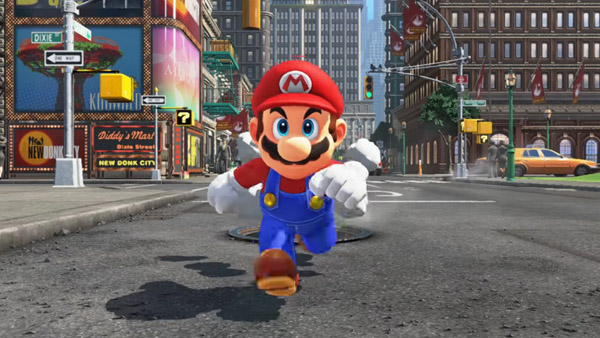 Nintendo showed, during the Nintendo Switch Experience 2017 in Tokyo, a new one-minute gameplay video dedicated to Super Mario Odyssey.
The video shows some actions of Mario: the triple jump, the long jump, the back jump, the crash jump, the climbing and finally the hat throw.
You can find the video below, it starts at 3:33:14 and ends at 3:34:32. Good vision!
Super Mario Odyssey will arrive on Nintendo Switch in winter 2017.
Source