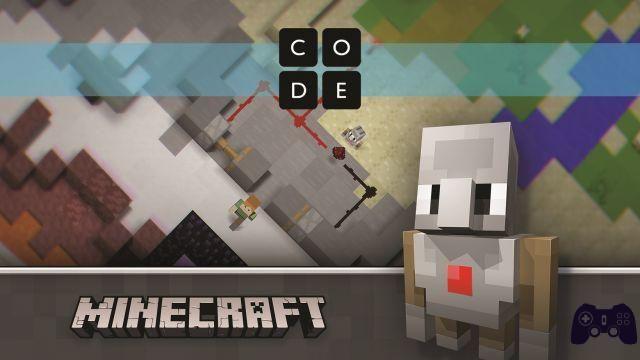 Microsoft products announces, in a press release, the release of a new tutorial for Minecraft: Educational Edition named Hero's Journey.
In view of the next HOUR OF CODE and the WEEK OF IT EDUCATION, GLOBAL INITIATIVE AIMS TO BRING YOUNGER YOUNG PEOPLE CLOSE TO IT AND CODING scheduled from 4 to 10
December 2017, Microsoft released HERO'S JOURNEY a new tutorial from MINECRAFT: EDUCATION EDITION, a platform now used by over 2 million users in 115 countries around the world.
The tutorial leverages the game elements so loved by children and adolescents, as well as introducing the figure of the Agent, a fun character who guides children through 12 new challenges in the world of computing, explaining to them the basics of computer science in a simple and creative way. programming.
Available online at Code.org/Minecraft, Hero's Journey is free and compatible with iOS, Android and Windows.
Here are the blog posts where you can find the details:
* Official Microsoft Blog
* Education Blog
* Minecraft: Education Edition Blog
* Windows Blog
Source