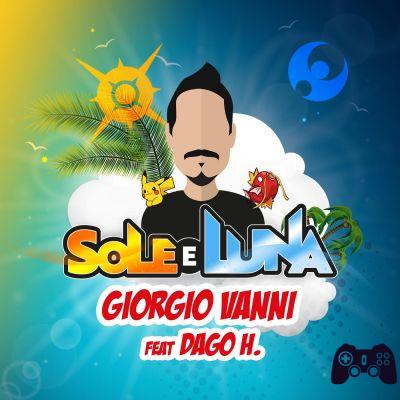 Through its social profiles, Giorgio Vanni announced the new piece of music he had anticipated last Monday morning: "Sun and moon", this is the title of the song, composed by Max Longhi, Alessandra Valeri Manera as well as by Giorgio Vanni himself in featuring with Dago Hernandez.
GIORGIO VANNI-POKEMON-SUN AND MOON
ARRIVES JULY 20 ON SOCIAL PLATFORMS AND JULY 21 ON ITUNES!
THE NEW SONG BY GIORGIO VANNI FEAT. DAGO HERNANDEZ
"SUN AND MOON"
Giorgio Vanni, the historical voice of all the most important symbols of the
cartoons Mediaset launches the new song "Sun and Moon".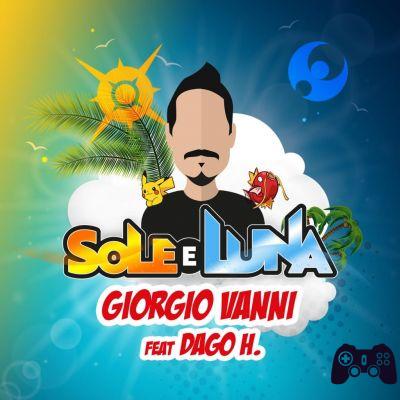 After the unstoppable success of "Pokemon Go" and "Dragon Ball Super Kame Hame Ha" with over 2.500.000 views on Youtube, today comes "Sun and Moon", the new song and the new video, dedicated to the twentieth season of the Pokémon saga. If the sounds of the song are already a true homage to the setting of this new chapter of the Anime, the featuring of the Cuban Dago Hernandez completes the tribute to the Japanese series and to all its fans.
To sign "Sun and Moon" is once again the dream team of the most famous cartoon themes composed by Giorgio Vanni, Max Longhi and Alessandra Valeri Manera enriched this time by the young and talented Alessia Spera. The release of the song will be anticipated by the video clip that will be made available from Thursday 20 evening at 18.30 on the official channel of the artist:
http://www.youtube.com/giorgiovannichannel
and launched through the presentation on Radio Animati.
For more information:
Official Facebook page:
http://www.facebook.com/GiorgioVanniOfficial
Live presentation video and Concerts: https://youtu.be/RNSntyhal3s