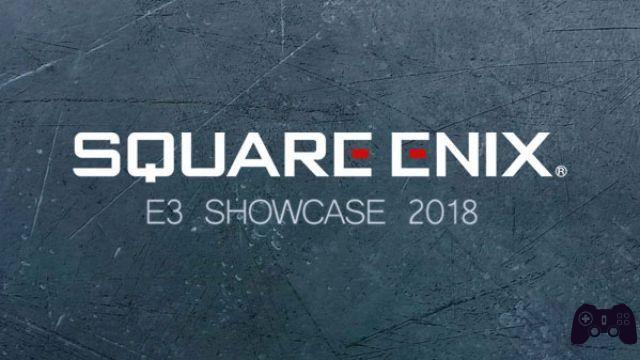 Square Enix's Showcase E3 2018 showed a new trailer for Final Fantasy XIV's Under the Moonlight expansion.
The news for the MMO continues with the announcement of a collaboration with Capcom's Monster Hunter World coming this Summer.
THE FEARED RATHALOS OF MONSTER HUNTER: WORLD WILL ARRIVE ON FINAL FANTASY XIV ONLINE THIS SUMMER
The developers of Square Enix and Capcom talk about the collaboration at E3
Milan (11 June 2018) - Today, at the Electronic Entertainment Expo (E3), SQUARE ENIX® and Capcom® unveiled the future collaboration between FINAL FANTASY® XIV Online and Monster Hunter: World. A new trailer broadcast during the SQUARE ENIX digital press conference showed fans the first images of the new content of this crossover that will arrive in FINAL FANTASY XIV Online this summer and in which Rathalos, "The King of the Skies" from Monster Hunter, will appear. : World.
The new teaser trailer is available here:
In a special edition of Letter from the Producer LIVE broadcast during SQUARE ENIX Presents at E3, producer and director Naoki Yoshida will be joined by special guest Ryozo Tsujimoto, executive producer of Monster Hunter: World, to discuss the collaboration in detail. . The live broadcast will take place on Tuesday 12 June starting at 20:00 CEST.
The collaboration combines two much-loved hit titles: FINAL FANTASY XIV Online, which currently has over 10 million registered players worldwide, and Monster Hunter: World, which has sold more than 8 million copies since launch at January 2018. This special collaboration will bring new challenges to FINAL FANTASY XIV Online players by bringing Monster Hunter: World characters to the world of Hydaelyn.
More information and future updates on this crossover will be available on the special collaboration website at the following link: http://sqex.to/3sI