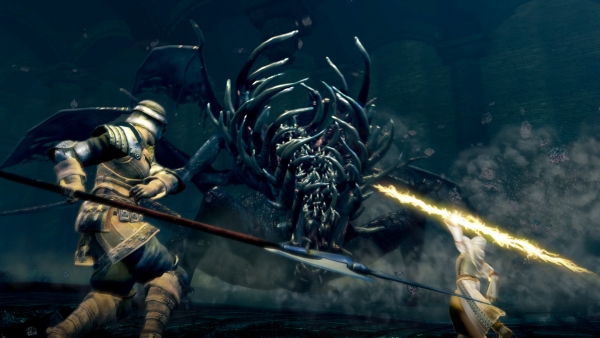 Bandai Namco Entertainment announces via Press release and Dark Souls: Remastered to Nintendo Switch was postponed in summer. The other versions of the game will also be available from next week, while for what concerns the Nintendo console, the company has decided to take more time to ensure a gaming experience suited to the specifications of the console.
DARK SOULS: REMASTERED FOR NINTENDO SWITCH POSTPONED THIS SUMMER!
BANDAI NAMCO Entertainment Europe has announced that the release of the SOLA version of DARK SOULS: REMASTERED to Nintendo Switch has been moved to this summer. The Solaire di Astora amiibo has also been postponed.
The Nintendo Switch version of DARK SOULS: REMASTERED will allow fans to play at any time and place.
DARK SOULS: REMASTERED will be available from May 24, 2018 for PlayStation 4 and Xbox One. The PC version via STEAM and the digital versions for PlayStation 4 and Xbox One from 25 May
Source