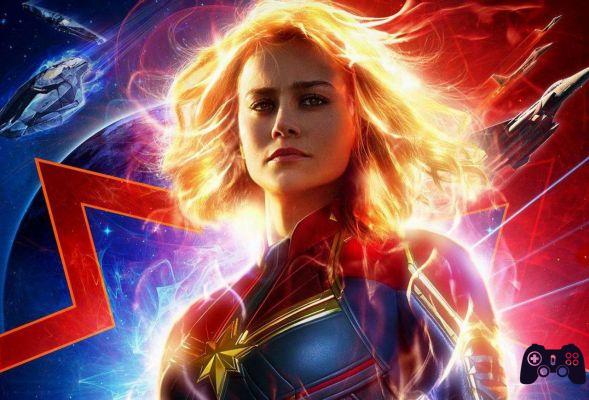 The Walt Disney Company announces, through a press release, that Captain Marvel grossed record figures with box office takings in just a few days.
THE NEW POWERFUL SUPERHEROINE CAPTAIN MARVEL IMMEDIATELY AT THE TOP OF THE BOX OFFICE
The new Marvel Studios adventure has grossed over 4.9 million euros and over 455 million dollars at the worldwide box office.
Milan, 11 March 2018 - The new anticipated Marvel Studios film Captain Marvel hit theaters on March 6 and immediately conquered the box office with a gross of 4.9 million euros, recording a global collection of over 455 million dollars across the world.
"I am particularly happy with the success that Captain Marvel is achieving," said Daniel Frigo, CEO of The Walt Disney Company. "Once again Marvel Studios takes very current values ​​and issues such as female empowerment and gender equality to a new level. An important message for the whole audience and especially for the girls, for many of whom the tenacity of this powerful superheroine has already become a source of inspiration. A very important message also for the whole Disney team who put great passion and commitment into achieving this result and to which my congratulations go. We are just at the beginning of a long season full of films much awaited by our audience and we are already working to make all the next appointments unforgettable too ".
On the occasion of the release of Captain Marvel in theaters, various personalities from entertainment, sports and the web participated in the 90s party organized to celebrate the arrival of the film.
Numerous celebrities such as Fabio Rovazzi, Diletta Leotta, Maccio Capatonda, Antonio Rossi, Chiara Grispo, Rocco Hunt, Andrea Damante, Valerio Staffelli, Rosaria Renna, Marco Orsi, Juliana Moreira, Edoardo Stoppa, Sara Cardin, Paola Turani, Guido Bagatta, Lidia Schillaci , Gordon, Carlotta Ferlito, Germano Lanzoni (Il Milanese Imbruttito), Barbara Snellenburg, Giorgio Mastrota, Miguel Gobbo Diaz and many others were able to immerse themselves in the atmosphere of the new Marvel Studios adventure thanks to a themed dj set and installations inspired by the film .
Written and directed by directors / writers Anna Boden and Ryan Fleck, the new Marvel Studios film Captain Marvel stars Academy Award®-winning actress Brie Larson as the powerful superhero.