The Minecraft community continues to churn out mod after mod with each passing month, and now they really have all kinds of them. In a world so saturated with mods to explore, however, it is increasingly difficult to find the ones that do the most for each player; so how do you find new interesting addons without having to go through an endless list of mods and sift through them one by one? To overcome this problem we took the trouble to research and test the 10 mods released in October that most deserve to be noticed!
Like every month, in the following paragraphs you will find a list of mods of any kind, so as to be able to meet every player. This means that if you are looking for something that is focused on combat, construction, mechanics, you name it, you will surely be able to find something that will do for you. Obviously the mods that you will find below are for both Forge and Fabric, and if you need a little help installing them you can always consult our specific guide.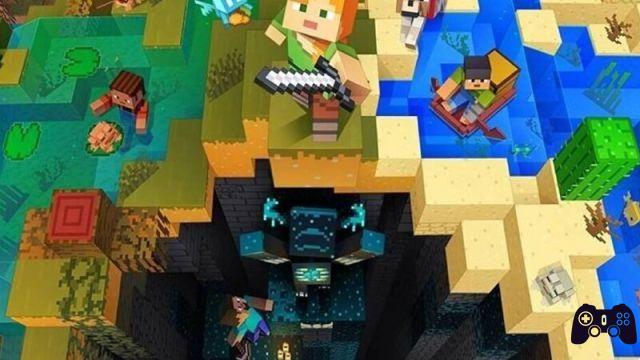 #1 — MineFortress RTS
Modloader: Fabric
Version: 1.18.2
Additional Files: No
This item will be released on October 3, 2022
We start this list with a mod that totally changes the gameplay of Minecraft. Indeed, with MineFortress RTS, the game becomes in all respects a real-time strategy, going to welcome a new slice of players who will probably now be even more interested in getting their hands on the Mojang-branded sandbox. In the trailer immediately above it is possible to take a first look at this mod, which although it is still a work in progress, is very well advanced.
The inventory is accompanied by a new menu from which you can choose different basic structures to build, including houses, farms, workstations and much more. Each of these structures can be modified to your liking, so that they can get the look we want. Alternatively, it is also possible, of course, to build whatever we want from scratch, just like in the base game, with the exception that in this mod we will not act as the protagonist: in fact, the inhabitants of our village will take care of the construction and maintenance of their new home.
#2 — Born in Chaos
Modloader: Forge
Versions: 1.18.2 | 1.16.5
Additional Files: No
This item will be released on October 6, 2022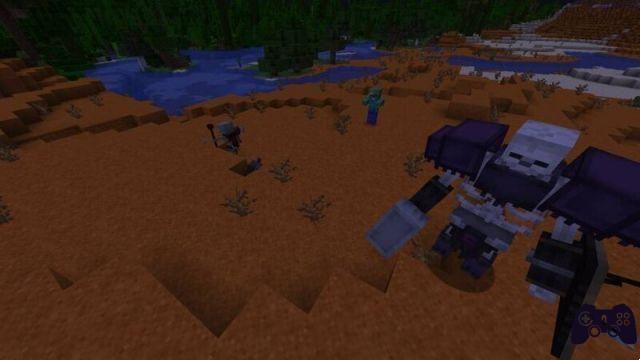 Born in Chaos is a very interesting mod that implements many new interesting contents in the game, and considering the month, it is perfect for those who are looking for something Halloween-themed. The main novelty of this add-on regards i new mobs, which currently number just under 50; among these we have spirits, zombie clowns, decrepit mobs and so on and so forth, along with dozens of reinterpretations of the normal hostile mobs of the game.
Obviously the news does not end here: new weapons (both magical and non-magical) are also implemented, together with new materials including Dark Metal, thanks to which it is possible to create an armor even more powerful than Netherite. Obviously, new building blocks cannot be missing, which recall a gothic and gloomy style. In short, if you've been looking for something to make your Minecraft experience more terrifying, then you've just found the mod for you.
#3 — Broglis Owls
Modloader: Forge
Versions: 1.19.2
Additional files: GeckoLib
This item will be released on October 5, 2022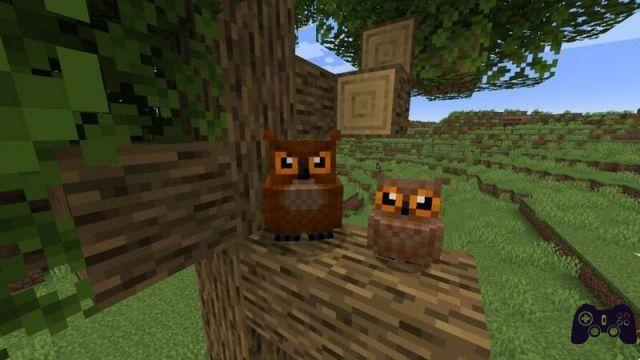 This mod is for the sole purpose of implement an adorable pet in the game, namely the owl. With the Broglis Owls, therefore, parrots will finally no longer be the only birds we will be able to see when we raise our eyes to the sky!
The owls of this mod are implemented with all the necessary features: they can lay eggs, hunt rabbits or fly in search of a tree to rest on, and even their eyes light up during the night. It is also possible to mate them to obtain a baby owl, which will have a different skin from the adult one.
#4 — Knight Quest
Modloader: Forge
Versions: 1.19.2 | 1.18.2
Additional files: GeckoLib
This item will be released on October 5, 2022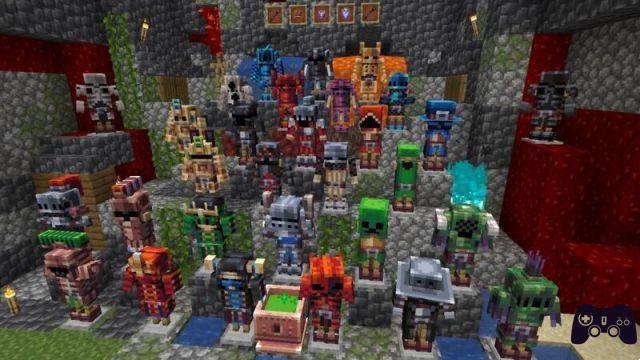 Here's another mod that arrives on Minecraft with the aim of making the game even more varied than it already was, succeeding in a big way. The Knight Quest adds content that in some ways recalls the medieval style, along with a little more magic. With this mod we have access to more than 30 new different armor sets all different from each other, along with dozens of weapons, mobs and items.
Among the new mobs we find some really interesting ones, including a new boss who will definitely give us a hard time, and which will be better to face after having obtained the most powerful armor among the new proposals from this mod. Many of these also give bonuses with full sets, such as fire protection, sprint and many others. The reasons for preferring these armors to the normal ones are therefore certainly not lacking, above all because of their very particular appearance.
#5 — YUNG's Better Ocean Monuments
Modloader: Forge | Fabric
Versions: 1.19.2 | 1.18.2
Additional files: YUNG's API
This item will be released on October 16, 2022
The Underwater Temples are undoubtedly an excellent source of useful resources, including the very precious sponges, but they also offer a significant challenge due to the hostile mobs that inhabit them, including the Ancient Guardian. There are therefore enough reasons to visit these structures, but it must be said that more often than not they could be too trivial due to their repetitiveness. With this mod everything changes: the generation of temples is completely revisited, offering a new and original design, of which you can see some ideas in the video above.
The author of the mod has done a great job in recreating this structure, which has now become a place to visit not only for the resources inside, but also just to admire it. It's also now much easier to see when you're nearby, thanks to the fact that in this mod the temple also expands out of the water.
Minecraft is available on all major consoles, and you can buy it on Amazon.
#6 — Breezy
Modloader: Forge
Versions: 1.19.2 | 1.18.2
Additional files: GeckoLib
This item will be released on October 22, 2022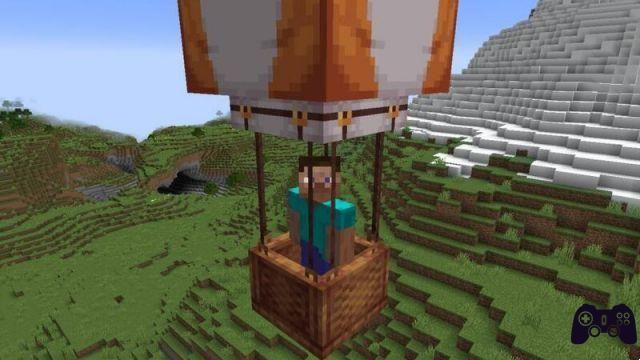 This simple mod goes to give a one-element utility hitherto not yet exploited by Mojang itself, namely the wind. In particular, with the Breezy new particles will appear on our screen that indicate the direction of the wind, more present in mountainous areas.
The most important novelty of this mod, however, is the addition of the hot air balloon, thanks to which we can fly over our world in complete tranquility and observe it from above. Obviously, however, it will not be possible for us to establish the direction in which it will have to go: this will in fact be dictated by the direction of the wind, which will change from time to time both on the basis of the days and the altitude at which we find ourselves.
#7 — Gadgets Against Grind
Modloader: Forge
Versions: 1.18.2
Additional Files: FTB Library, Architecture API
This item will be released on October 29, 2022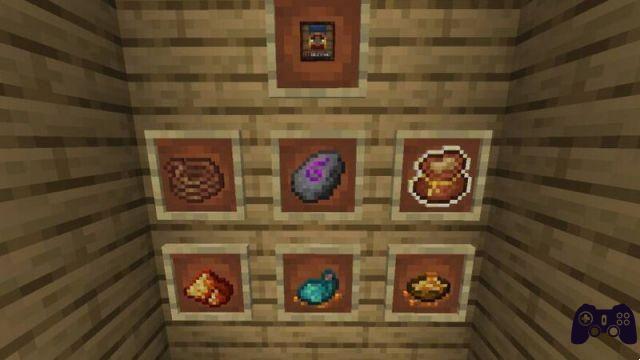 One of the most useful mods this month is undoubtedly Gadgets Against Grind. As his name suggests, the mod comes to the aid of players to make their life a little easier, especially for those who only play Minecraft to relax and maybe looking for a quieter experience. In fact, this add-on implements very useful objects that act as commands, but which are obviously accessible to a wider audience given their simplicity in use.
Among these objects we find a rope that allows us to exit the caves without necessarily having to find the entrance again, various materials that prevent hostile monsters from spawning around the player temporarily, a bag that allows you to speed up the ticks of certain blocks and even a particular stone that can take us to our spawn point.
#8 — Bone Zone
Modloader: Forge | Fabric
Versions: 1.19.2
Additional Files: Bookshelf
This item will be released on October 20, 2022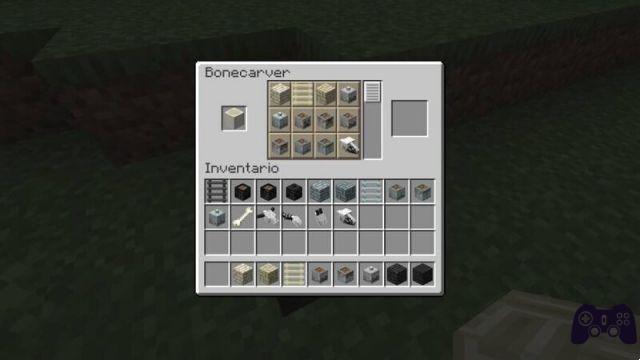 I bone blocks they are a relatively recent addition to the game, but still have no practical use to this day. The mod Bone Zone goes to change this thing, giving it multiple uses: this block, in fact, with this mod can be used for the crafting different items, decorations and building materials!
Several new blocks are therefore implemented that we can use to build our buildings, together with some decorative objects such as vases, in case the classic clay one gets tired of you. In addition to this, coal blocks also take on a new utility, which can now be used to craft Wither-themed items and blocks.
#9 — Storage Labels
Modloader: Forge | Fabric
Versions: 1.19.2
Additional Files: No
This item will be released on October 13, 2022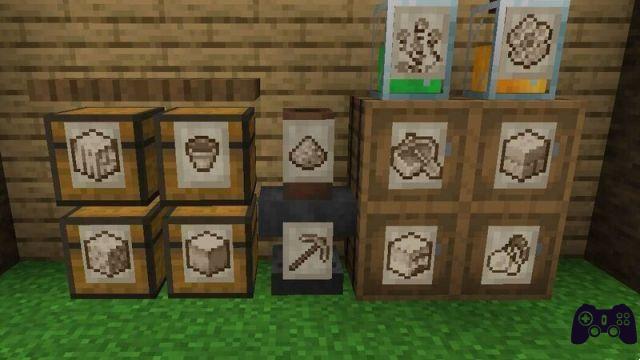 Since frames were introduced in Minecraft, creating your own warehouses is easier than ever, especially in terms of organization. It must be said, however, that there are still some little things that can be annoying, e this mod aims to solve them with the addition of a new object, i.e. real labels.
Labels work pretty much the same way as picture frames, but without the minor annoyances that picture frames have. In particular, the size of the labels will adapt to any block on which they are placed. In addition, you will no longer have to "dodge" the frames to be able to open your baskets: with the labels it is also possible to open them by aiming directly at them, making this little process much faster. You can also use the luminescent ink pouches should you need to, and you can even change the color of the labels for even more personalisation.
#10 — Tectonic
Modloader: Forge | Fabric
Versions: 1.19.2
Additional Files: No
This item will be released on October 27, 2022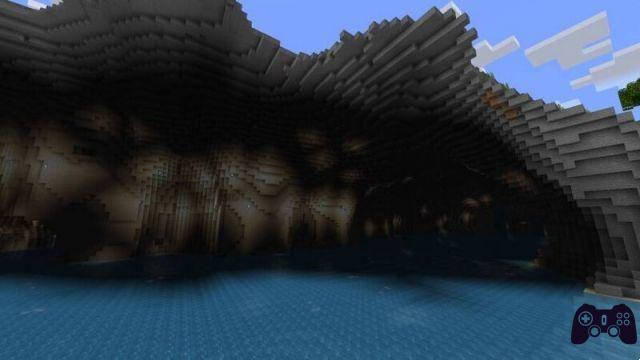 Tectonic drastically changes the generation of worlds in Minecraft, not only expanding it enormously, but making it more varied and particular. These changes go to touch up almost all the biomes present within the game, also including additional elements such as trees or rivers, and in addition the mod also implements 20 new biomes, including completely new locations and others revisited.
The result is that playing with the installed Tectonic will make us stumble upon dozens and dozens of breathtaking panoramas to be explored. In light of this, this mod is excellent for those who may be tired of seeing the same biomes over and over again, but also for those who want to take their Minecraft experience to the next level.
And with this latest mod, the list ends there. Which of these has attracted your attention the most? Will you try them? Let us know with a comment! We also take the opportunity to send you back to the ranking for the month of September.