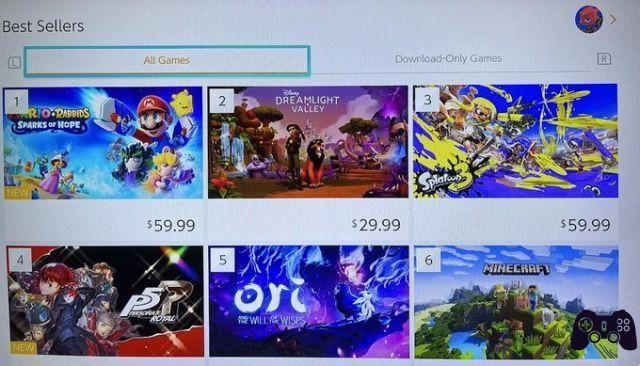 A few days after its official release, Mario + Rabbids: Sparks of Hope (which you can find on Amazon) is already the best-selling title on the Nintendo Switch eShop. The statistic is linked to the United States market but is indicative of what was immediately an announced success. The Ubisoft title, directed by Davide Soliani has in fact been able to bring many innovations to the series that have contributed to rejuvenating the franchise and immediately attracting a large number of players.
Mario+Rabbids: Sparks of Hope and Persona 5 Royal are doing great on Switch!
#1 and #4 respectively on the US Best Seller Chart! pic.twitter.com/6IPVGVf8NV
— Stealth (@Stealth40k) October 22, 2022
Mario + Rabbids: Sparks of Hope, in fact, sees the return of the beloved rabbids who will follow Mario in his adventures. One of the most interesting novelties of the game is precisely that the bunnies, in this new chapter, will have their own voice. This seemingly minor change, in fact, helps to open up a host of new narrative opportunities for developers which, judging by the sales results, have had a beneficial effect on the game's sales.
However, the results obtained by Sparks of Hope were immediately quite surprising. Indeed, the new chapter in the Ubisoft series takes first place in the eShop ranking, beating the competition from major rivals that came out just a few weeks earlier than the turn-based action game. To keep company with the title starring the famous plumber in this ranking, in fact, we find the first four places occupied by important releases such as Persona 5 Royal.
The latter, however, only ranks fourth in this ranking. The podium, however, is made up of Mario + Rabbids: Sparks of Hope which, as already mentioned, occupies the first position accompanied by Slpatoon 3 and Disney Dreamlight Valley. The latter occupy respectively the third and second position of the podium dedicated to sales for Nintendo. Finally, the last place in the top 5 is occupied by Ori and the Will of the Wisps.