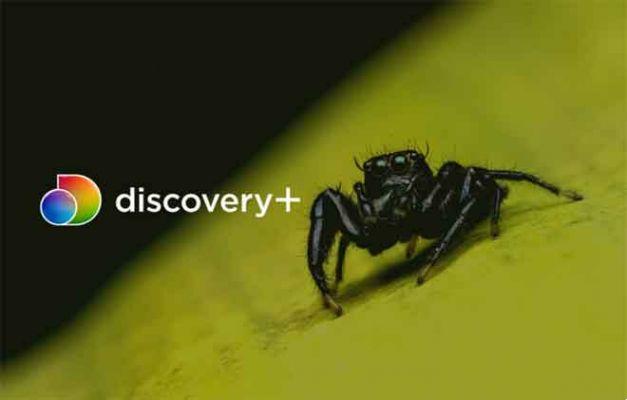 Discovery Plus is the new streaming service in town and it seems to be creating quite a stir already. And why not, the platform offers all of Discovery's content over the past decades with over 55.000 shows in 25 different countries. Discovery Plus offers an introductory price for its service in many countries that is only $ 2 / month in some regions. So, if you're a fan of nature documentaries, but own a Vizio TV and are having trouble getting Discovery Plus, then let's take a look at your options.
Can you watch Discovery Plus on a Vizio TV?
Vizio TVs are a great high-end offering that includes a variety of built-in features that can help you watch and play on your TV. However, unlike most Smart TVs, Vizio doesn't include a built-in Android fork to help manage apps right on the TV.
Vizio instead uses its SmartCastOS which comes with integrated Airplay and Google Chromecast. This allows you to mirror your screen from virtually any digital device you own. So your only option is to cast Discovery Plus to your TV.
Can you have Discovery Plus as a channel without broadcasting?
Unfortunately, Discovery Plus is not a live TV channel, but rather a streaming service. This means that you will need at least a web interface and a working Wi-Fi connection at all times to access the service. Therefore, you will not be able to view Discovery Plus on the Vizio TV without broadcasting.
How to broadcast Discovery + on a Vizio TV
Broadcast is a simple Wi-Fi protocol that allows you to mirror one device's screen to another device as long as they support compatible protocols. Most Vizio TVs produced in recent years come with built-in SmatCast Os which can help you easily cast from a Windows device, Mac, Android device, or iOS device. Let's take a look at the procedure.
necessary
Your Vizio TV and the broadcasting device are connected to the same Wi-Fi network
Guide to broadcasting from a mobile device
The Discovery Plus mobile app is the same across all platforms. To cast your content on TV, you simply have to start playing a program you want to watch on the big screen.
Once launched, tap the "Cast" icon in the top right corner of your mobile device and select your TV from the next list of available casting devices.
Guide for broadcasting from a desktop
To cast from the desktop, you'll need to use Google Chrome. Simply download the latest version of Google Chrome and install it on your Mac or Windows desktop. Once installed, visit Discovery Plus and click on the "3 dots" menu icon in the upper right corner of the screen.
Now click "Cast" and simply select your TV from the next list. The desktop should automatically start casting the browser to the TV in no time.
My Vizio TV does not have the SmartCast operating system
There seems to be some confusion regarding the compatibility of older Vizio TVs with casting. Some older Vizio models are compatible with casting, but they simply did not use the Google-branded Chromecast product. This means that you will still be able to cast from your mobile and desktop device to your TV.
A good way to identify if your old TV supports broadcasting is to use the remote to switch between inputs. If in addition to 'Input 1, Input 2 ..' and so on, you have the 'Cast' option, it means that your model is compatible with casting despite the lack of Vizio's new 'SmartCast OS'.
However, if the "Cast" option does not appear on the input selection screen, you will need to opt for one of the third party devices listed below.
My Vizio TV does not support broadcasting
If you have used the method above to verify that your TV does not support broadcasting, the only way to watch Discovery Plus on your device is via an HDMI connection or by using a third party connection.
HDMI
Use an HDMI cable to connect the desktop to the TV. Select the appropriate screen in the screen settings. If you have a dedicated video card, you will need to select the TV via your video card control panel. Once selected, simply launch Discovery Plus in the browser to start watching immediately.
[wpmc-amazon search="cavo HDMI" template="107235″ count="1″ ]
Third Party Peripherals
There are numerous third-party peripherals on the market that allow you to turn a normal TV into a Smart TV. Most of these devices come with a built-in Android TV fork and allow you to install Android apps on your TV itself.
This way you can directly install Discovery Plus and watch it on your TV. In addition, most of these peripherals of famous brands are compatible with the broadcast. This means you also have the option to cast Discovery Plus to TV from your mobile or desktop device. Here are some of the most popular utilities you can try to get Discovery + on your Vizio TV.
[wpmc-amazon search="Fire TV Stick 4K Ultra HD" template="107235″ count="1″ ]
[wpmc-amazon search="Roku Stick" template="107235″ count="1″ ]
[wpmc-amazon search="Apple TV" template="107235″ count="1″ ]
[wpmc-amazon search="Google Chromecast" template="107235″ count="1″ ]
How to watch Discovery Plus on TV
I hope you were able to stream Discovery Plus to your TV using the guide above quite easily. Which method worked best for you? Share your thoughts with us below!
Further Reading:
Discovery Plus on LG TV: everything you need to know
How to update Vizio Smart TV automatically or manually
How to Watch Discovery Plus on Fire TV: Download and Casting Methods Explained!
Discovery + crashes? 11 solutions
How to watch Disney + on TV, phone and laptop