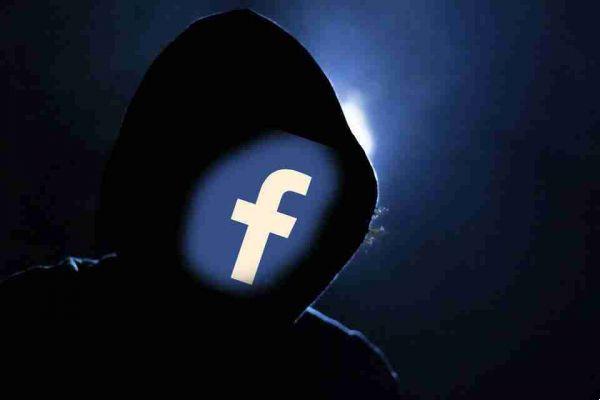 Facebook offers some protections to keep you safe from hackers. Here's how to find out if someone has hacked your Facebook account.
Remember, being hacked doesn't necessarily mean someone has access to your credentials. But you may have accidentally left your account logged in on a public or office computer. This article will help you resolve this situation as well.
Check where your Facebook account logins were made from
Facebook keeps track of all the devices you use to log into your account. Typically, it will be your smartphone, tablet, computer, and it also tells you where to log in.
When you look at the place do not be frightened if it is not the exact location that is important and that it is nearby or in the same region or in a place that you remember having been there (for example if you are resident in a village in the Province south of Rome even 60 km if you see Rome or Latina you can always be you since the location is given by the IP address, of course if you see Milan and you are not there but you have been then something does not add up). You pay more attention to used devices. And if something doesn't come back to you, remove access to them.
Here's how to know all the devices that have access to your account and the locations:
Go to the Facebook site and log into your account
Once done, click on the down arrow at the top left and click settings
Now select on the left Security and access
In the Where are you logged in you will find all the devices with which you have logged into your Facebook account and from where.
If you see a login you don't recognize, click on the three vertical dots next to the session name and select Is not you? and Facebook will guide you through the various options it offers to make your account more secure. Or Logout per immediately deactivate when accessing your Facebook account on that device.
What we recommend if after evaluating the various access sessions there is really something that does not fit you for the device used or the location completely distant from your area or that you do not remember having been there, is to select log out of all sessions at the bottom of the list. If you take this step, it's a good idea to enable the. It will prevent hackers who know your password from regaining access to your account.
How to receive notifications from Facebook on logins
To keep access to your Facebook account under control, there is an option that you can activate in the settings in order to receive a notification or communication via smartphone or email every time your account is accessed from an unsaved or new device. .
This will let you know when and where someone is connecting to your Facebook account. We suggest that you activate this setting to always keep access to your account under control and immediately know if there is something strange and immediately carry out the operation of disconnection and change of password if there should be something strange.
Here's how to get these login notifications:
Go to the Facebook site and log into your account
Once done, click on the down arrow at the top left and click settings
Now select on the left Security and access
Here scroll down to the section Configuring an additional security function
Now click on Modification down payment to Receive alerts on unrecognized logins
You can request a notification via mobile number, via the facebook app, via messenger or email you can select them all or choose only the one you prefer. Once you have made your choices click on Save changes and enter your facebook password to confirm.
Done now, at each unrecognized access you will receive a notification and you can take immediate action if something strange turns out.
Facebook.com/hacked
Facebook now offers a dedicated tool to report a compromised account. You need to go to facebook.com/hacked and tell Facebook why you think your account is compromised. The four choices are:
I saw a post, message, or event on my account that I didn't create.
Someone else entered my account without my permission.
I found an account that uses my name or photos.
People can see things on my account that I thought were private.
The first two items walk you through the internal Facebook account security questionnaire. The other two take you to information pages on privacy and plagiarism.