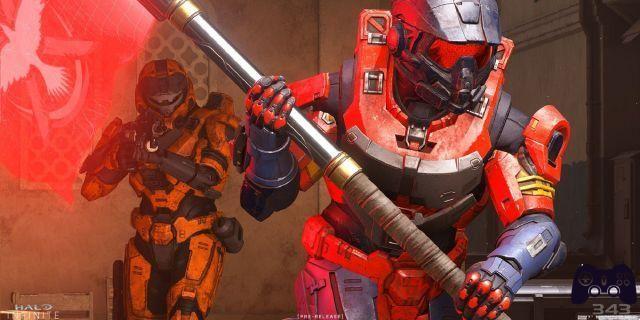 The talent drain from 343 Industries continues, with Halo Infinite that after Bonnie Ross loses another, very important piece. This time to leave the development team in Seattle was Tom French, who held the role of Creative Director for the multiplayer. The farewell came just under a month after the launch of the Forge (still in beta) and online co-op.
"After 11 and a half years, I put down my Spartan armor for the last time to set out on new adventures", wrote Tom French on Twitter. "It has been an honor to be part of a team that has developed a game that I have loved so many as a user and admired as a developer. I couldn't be more proud of my time at 343 Industries."
The news alone shouldn't make any noise. Unfortunately, French's abandonment demonstrates, once again, how complicated the production of Halo Infinite was, complete with a change of leadership in December last year, when the game officially debuted. Without forgetting the abandonment of Bonnie Ross, after 15 years spent in Seattle and working on the most historically important Xbox franchise. All signs that are not encouraging for the future, but as we have always repeated, this new game in the Master Chief series is actually a Game as a Service and the modern history of video games is full of titles that after an uncertain start they then got back on track.
After over 11 1/2 years on Halo, I step out of my Spartan armor for the last time today to head off to new adventures. It's been a massive honor to have been part of a game I loved so much as a player and admired so much as a developer. I couldn't be more proud of my time at 343. pic.twitter.com/2CBD7kOPIj
— Tom French (@pardontomfrench) December 2, 2022
French is leaving an environment that is certainly not peaceful and that he will have a great responsibility ahead of, especially after the words of Microsoft. However, for Halo Infinite there will still be some time available to be able to "recover". Now the curiosity of those who have appreciated French's work is to discover his next adventure, even if we are sure that he will always be in this industry. Keep following Game Division for all the news and upcoming announcements from the world of video games.
Video reviews, previews and specials await you on our YouTube channel.