Google Play Music will close by the end of the year, but users will be able to transfer their data to YouTube Music. The elimination of the platform dedicated to music will therefore have no repercussions on the consumer experience.
For a while, users have been aware that Google intends to retire Play Music after years of honorable service. Replacing this platform will be YouTube Music, with a more modern user interface and new features. However, many were afraid of losing all their data. The company has reassured users: uploads, purchases, added songs / albums, personal playlists, likes, curated stations and personal preferences will be carried over to the new platform.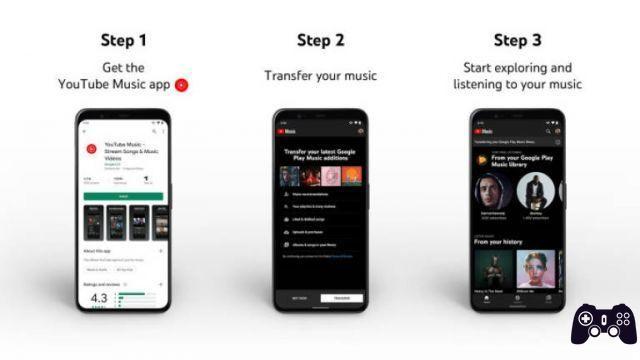 The procedure will be very simple, just a click, but it may take some time before it is finished (depending on the amount of information). Users will be notified when it is their turn to carry out this transaction and, only a short time, it will be possible to follow the procedure that will appear on the appropriate page (reachable at music.youtube.com/transfer).
Google Play Music, the platform pre-installed in several smartphones, should be deactivated within end of the year.
Samsung Galaxy A71, a smartphone with excellent technical specifications, is available for purchase on Amazon.