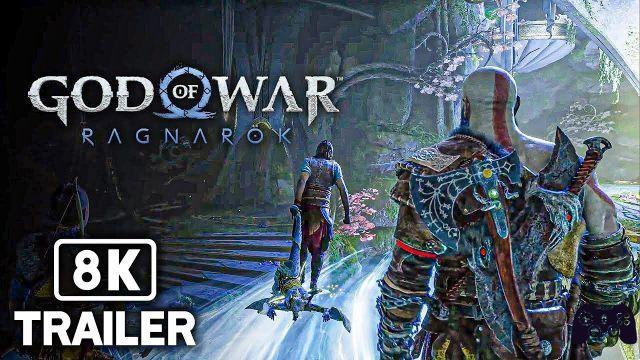 Santa Monica Studios just released a new trailer ahead of the release of God of War Ragnarok (which you can pre-order on Amazon). The video, with a generous duration of over ten minutes, offers a detailed look at the history of the title and how the events of the first chapter of this new trilogy will lead to the upheavals of which we will be protagonists during Ragnarok and includes an in-depth explanation of the war in which we we will find catapulted.
Ragnarok, in fact, is essentially the Norse equivalent of the apocalypse. It is a tremendous conflict that will inevitably lead to the end of the world. The task of Kratos and Atreus, in God of War Ragnarok, will be precisely to challenge the gods once again until they escape this imminent disaster. The team also explains the ambitions of Cory Barlog and the rest of Santa Monica that have led this new GoW to defeat the limitations related to covid and other hitches that risked slowing down the work.
Although, in fact, some voice actors have also had to act for secondary characters and have been the protagonists of motion capture sessions slowed down by all issues related to security, Santa Monica has not given up on its goal. God of War Ragnarok, as the development team assures us, will be a huge game full of twists and turns that will keep us with the pad in hand. Although the concern related to expectations is high, the developers feel confident that this title will satisfy the players.
The video also opens with an overview of the events of the first chapter and how Kratos, now dedicated to a peaceful life in the woods, embarked on his adventure with Atreus. This new God of War Ragnarok trailer, in fact, also proves to be a good source of refresher for anyone who wants to refresh their memory in about ten minutes before getting their hands on the next chapter, arriving on November 9, 2022 complete with a new bundle announced.