We're almost there, now that the month of November has welcomed us there are fewer and fewer days left for the launch of what is in all respects the last exclusive PlayStation of 2022, or rather God of war ragnarok. We can say for sure, Sony kept its final bomb to be able to close the year in style, and many fans of the saga and PlayStation Studios productions are no longer in the skin to leave in this new Norse adventure.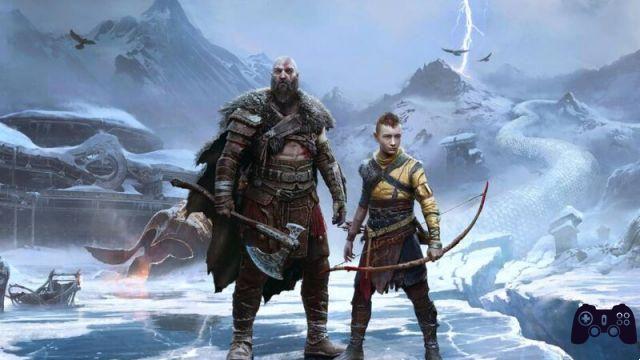 There is just under a week left for the launch of the game, and now fans of the series can do nothing but hang on by looking at some of the trailers already released in recent months. To gladden the wait, however, there are also the reviews of the game, which will see the light in today's afternoon, but these are not only the only ones God of War Ragnarok themed content that can distract such fans in these seemingly endless days.
In addition to the crazy commercials that have been published by Sony in these hours, a very curious clip is also circulating on the net starring a real God of War Ragnarok hype train. The clip was posted on Twitter and shows us a train with the carriages completely covered in advertisements related to the next God of War. The juxtaposition with the hype train is natural, just as it is equally natural to think that those carriages are crammed with enthusiasts eager to get back to playing Kratos.
A GOD OF WAR RAGNARÖK HYPE TRAIN!!! THIS IS INSANE pic.twitter.com/dxTwxuUOqE
— Pyo 5️⃣ (@mrpyo1) November 2, 2022
Apparently the God of War Ragnarok hype train is located in New York City, but according to a number of users who commented below the clip, it seems that the ads for the next big PlayStation exclusive are scattered all over the place the world. And you? Have you already got on the hype train of the new God of War? We remind you that the game will be released on November 9th exclusively on PS4 and PS5.