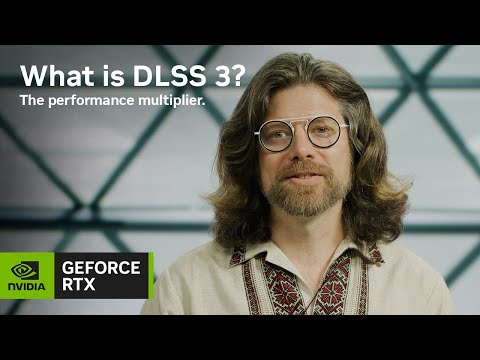 With the launch of the new GeForce RTX 4000 series, NVIDIA has also given the green light to the new DLSS 3. The resolution scaling technology will be exclusive (at least in this improved version) of the new video cards and is preparing to become a real point of reference for all those who they look for a good balance between performance and image quality. Thanks to the availability of the cards starting today, the manufacturer has unveiled the first wave of games that will support the evolution of technology.
The list of games is very long and obviously there is no shortage of "big names". Among these we find Microsoft Flight Simulator (which will adopt the technology in beta version), A Plague Tale: Requiem, Portal with RTX, STALKER 2. Heart of Chornobyl, Dying Light 2 Stay Human and also The Witcher 3: Wild Hunt, which should receive the much awaited next gen update. Not only games of course: even graphics engines such as Unity and Unreal Engine 5 will receive support for DLSS 3.0. Find the complete list right here below:
The Plague Tale: Requiem
Atomic Heart
Black MythWukong
Bright Memory: Infinite
Chernobylite
Conqueror's blade
cyberpunk 2077
Dakar Desert Rally
Deliver Us Mars
Destroy All Humans! 2 - Reprobed
Dying light 2 stay human
F1® 22
FIST: Forged In Shadow Torch
Frostbit Engine
HITMAN 3
Hogwarts legacy
ICARUS
Jurassic world evolution 2
Justice
loopmancer
Marauders
Marvel's Spider-Man Remastered
Microsoft Flight Simulator
Midnight ghost hunt
Mount & Blade II: Bannerlord
Naraka: Bladepoint
NVIDIA Omniverse™
NVIDIA Racer RTX
PERISH
Portal With RTX
rip out
S.T.A.L.K.E.R 2: Heart of Chornobyl
scathe
GREAT PEOPLE
Sword and Fairy 7
SYNCED
The Lord of the Rings: Gollum
The Witcher 3: Wild Hunt
THRONE AND LIBERTY
tower of fantasy
Warhammer 40,000: Darktide
To best explain the DLSS 3 featured on GeForce RTX 4000 series GPUs, NVIDIA has also released a new video, which you will find a little further down. In the video, Bryan Catanzaro (Vice President, Applied Deep Learning Research at NVIDIA) explained to gamers and enthusiasts all the details behind this project.
RTX 4000 series GPUs are available now. To this address you can find out all the details about the new video cards from NVIDIA. Keep following Tom's Hardware for all the news and upcoming announcements from the world of video games.